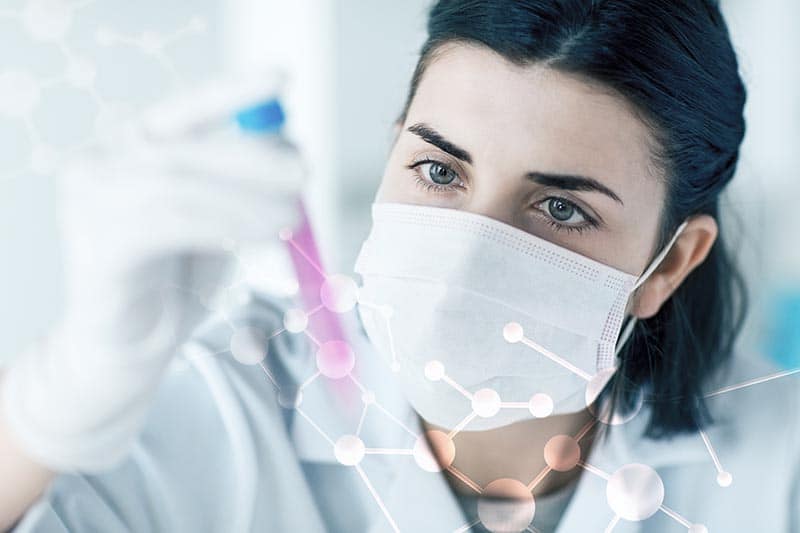 Institut AllergoSan
Competence Center for
Microbiome Research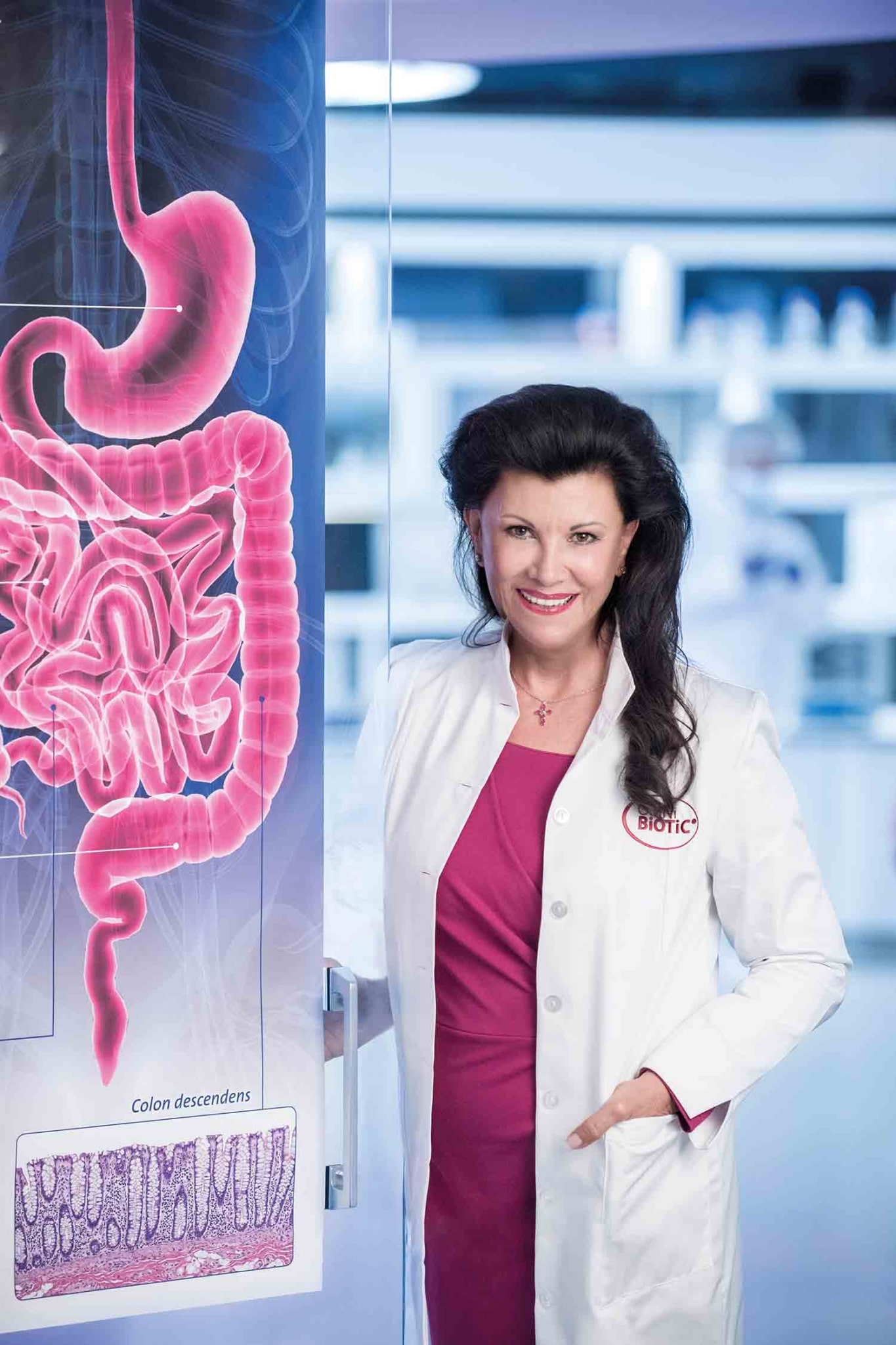 Research
Institut AllergoSan invests continously in the field of research and product development. As a result, it can offer its customers natural substances whose effectiveness is not only quickly noticeable for the user, but also proven by scientific studies. This is how unique products have been created for decades, which above are primarly targeted towards promoting intestinal health. 
Highest scientific standards
"We have repeatedly shown our entrepreneurial courage by making large investments in research, as this is the only way we can guarantee that our products fulfil the highest scientific standards and thus really help our customers," says CEO Anita Frauwallner about the philosophy behind Institut Allergosan.
High levels of investment in research
The company recently made one of the largest investments in research in its history. Four highly innovative projects in the field of microbiome research are being carried out at the Medical University of Graz. As early as 20 years ago, Institut Allergosan began to follow a courageous path in this regard. At that time, probiotic medicine was still a largely unresearched field with many unanswered questions.  When Institut Allergosan in Graz started to specialise in this area and to invest in microbiome research, many critical opinions were voiced.  "Some people thought we were mad, because from a financial point of view it did not seem to be a promising field at that time. But we weren't acting based on economic motives, but out of the conviction that we could really help many people in this way.  That's why we started to develop our OMNi-BiOTiC® products," says Anita Frauwallner, who has led Institut Allergosan since its establishment.
Foto by © Institut AllergoSan / www.christianjungwirth.com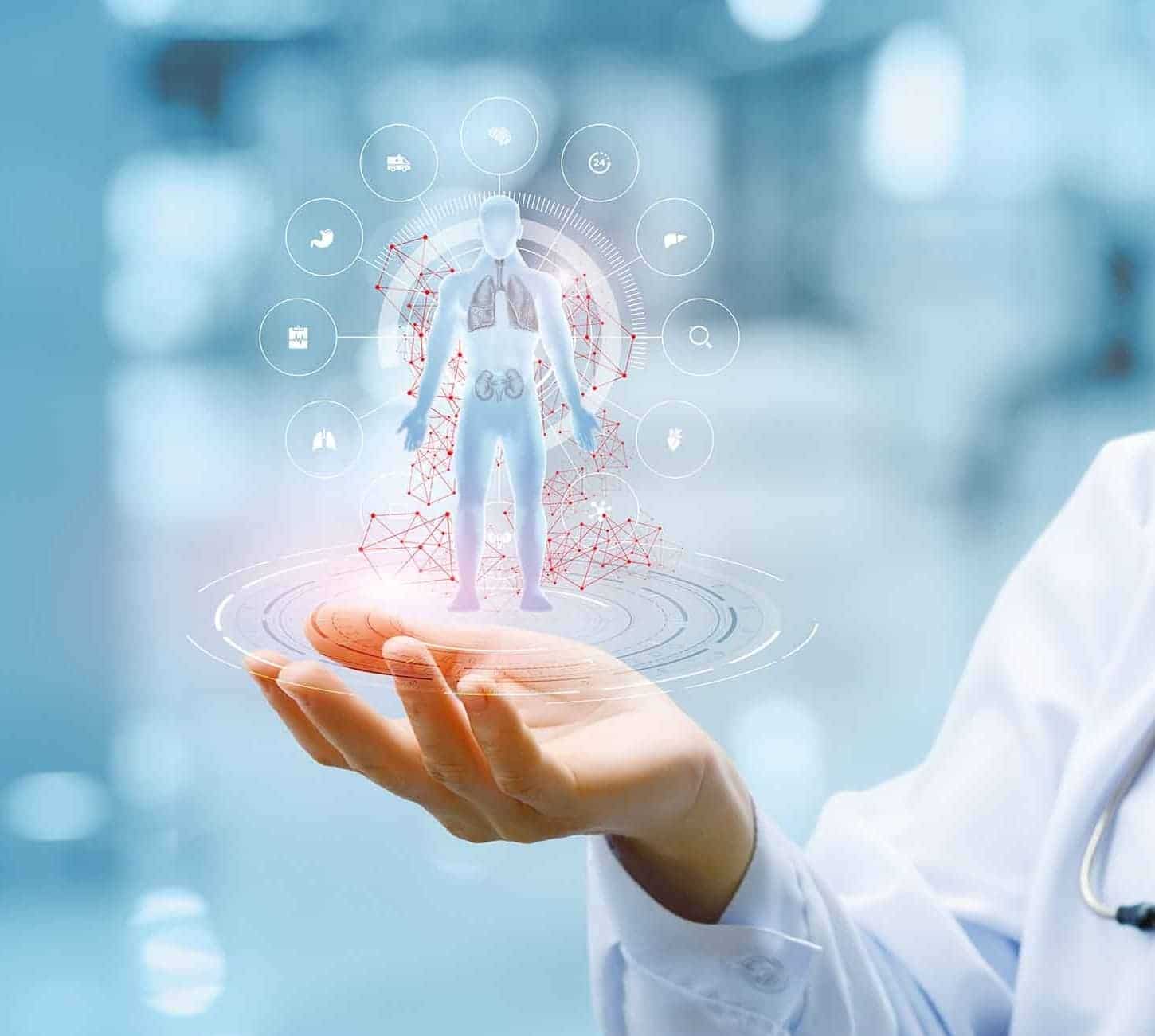 Innovation and responsibility
The company has maintained this courageous attitude. Anita Frauwallner is convinced that such an attitude is required in every company to remain innovative. However, a high level of awareness of the company's responsibility is also needed:  "We feel a great sense of responsibility towards our customers and our staff. Jobs have to be preserved, and the quality of the products ensured. Many of our customers rely on our products because they don't have a replacement of similar value, so we have to provide them with a secure supply." So that as many people as possible in other countries can also benefit from the high quality of Institut AllergoSan's products in future, it is starting to expand abroad. "Our products are being received very well, because there is hardly anything comparable," says Anita Frauwallner.
In spite of all the changes in the company, Institut AllergoSan remains true to its principles: "A close connection between nature and science is the most important thing for us. That is what characterises our products," Anita Frauwallner is pleased to say.
Main areas of research
Research in several areas of probiotic medicine currently receives the majority of Institut AllergoSan's budgetary resources. Research teams in various European, American, and Asian countries are now working on concepts for new probiotic medicines and food supplements that will revolutionise many areas of medicine in the coming years.
Publications
The use of medically relevant probiotics for the treatment of antibiotic-associated diarrhoea has been known for some time. The publication in the American Journal of Gastroenterology in 2008 made the products of Institut AllergoSan known to the broad medical public.
High recognition was also given to the study on the use of probiotics during pregnancy, which makes it possible to largely prevent the occurrence of allergies, asthma, and neurodermatitis in children. This study was finally published in 2009 in the leading scientific journal "ALLERGY" as the PANDA study.
Of particular interest are those papers from basic research that could potentially be breakthroughs in the next decade for people with typical modern-day societal diseases such as obesity or stress-induced depression. The development of indication-related specific probiotics, which accompany medical therapy as food supplements and dietary foods for medical purposes without side effects and habituation effects, will continue to decisively shape Institut AllergoSan in the coming years. We expect this to lead to the recognition of scientifically based multi-strain probiotics for a whole range of new medical indications.
Health Through Prevention
Modern lifestyles are causing a strong increase of chronic diseases. The root of these problems often lies in a diet alienated from nature and a lifestyle characterised by stress. We see the effects in a high-level increase in inflammation, due to problems with our digestion. This presents challenges for which the pharmaceutical-chemical industry and conventional medicine have found few satisfactory answers. Allergies, metabolic diseases, and psychological stress are to be mentioned here with priority.
The fundamental approach for the future must therefore be reformulated: to strengthen the human health foundation - and to do so with what nature has provided for us. Even before diseases or health conditions develop.
Institut AllergoSan stands for scientific innovation committed to the total human system and the involvement of nature in our healing process.
Current research areas
Oncology
Neurology (Dementia/Alzheimer's disease, Depression, Bipolar disorder,...)
Rheumatoid arthritis
Clostridium difficile infection (CDI)/ antibiotic associated diarrhea (AAD)
Metabolic syndrome
Polycystic ovary syndrome
Postoperative infections
Transplant Surgery
Chronic Fatigue Syndrome
Obesity
MRSA in geriatrics
Fertility
Women's Health
Reflux disease in children
Wound Management
News from Institut AllergoSan
For a good gut feeling!