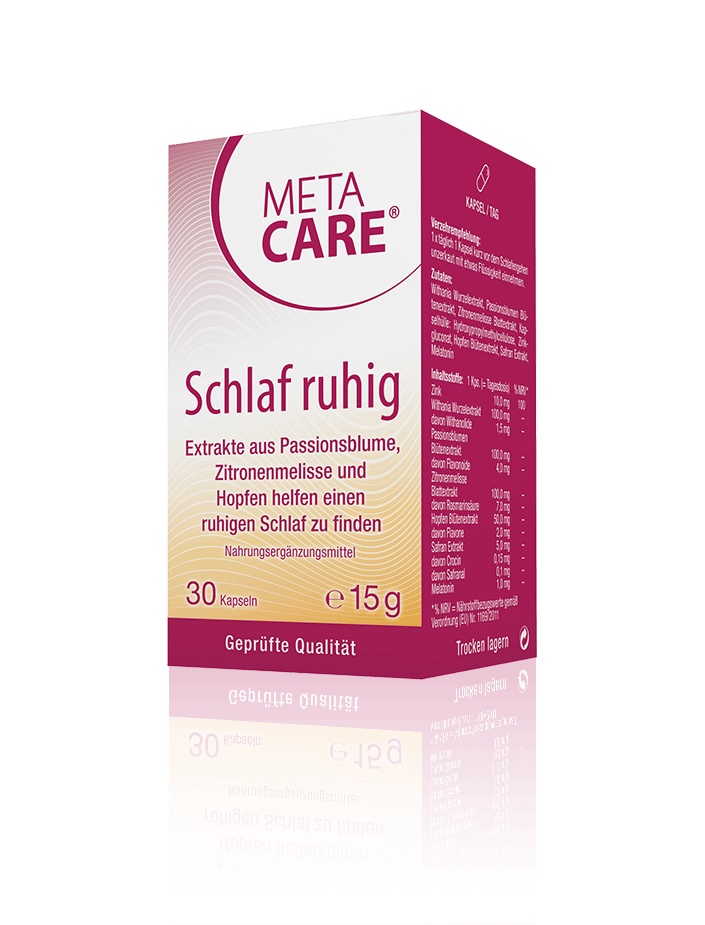 Information
Function
Recommended use
Composition
Ingredients
Package size
Online Shop
Information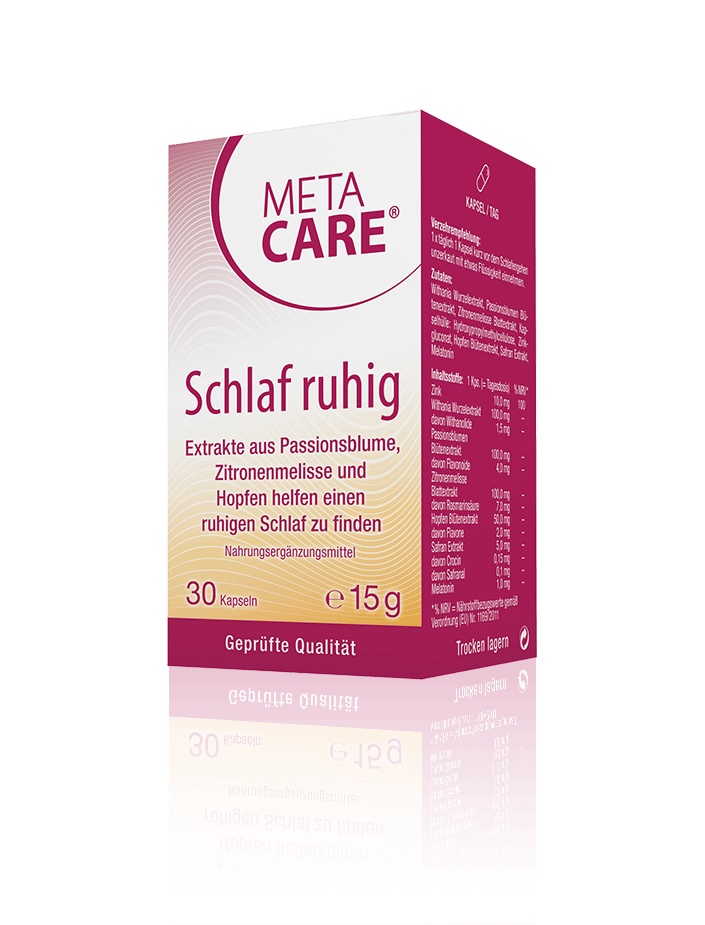 What is META-CARE® Sleep Easy?
Restful sleep is of great importance for both the organism and the psyche META-CARE® Schlaf ruhig contains extracts of the proven plant substances passionflower, lemon balm and hops. They help to find a peaceful sleep. Withania root (ashwagandha), also known as sleep berry, supports mental balance and helps you fall asleep. Saffron is also traditionally used to support relaxation. The melatonin it contains makes an important contribution to shortening the time it takes to fall asleep, while hops support the natural quality of sleep. In addition, zinc is proven to contribute to normal cognitive function as well as to protect cells from oxidative stress.
Function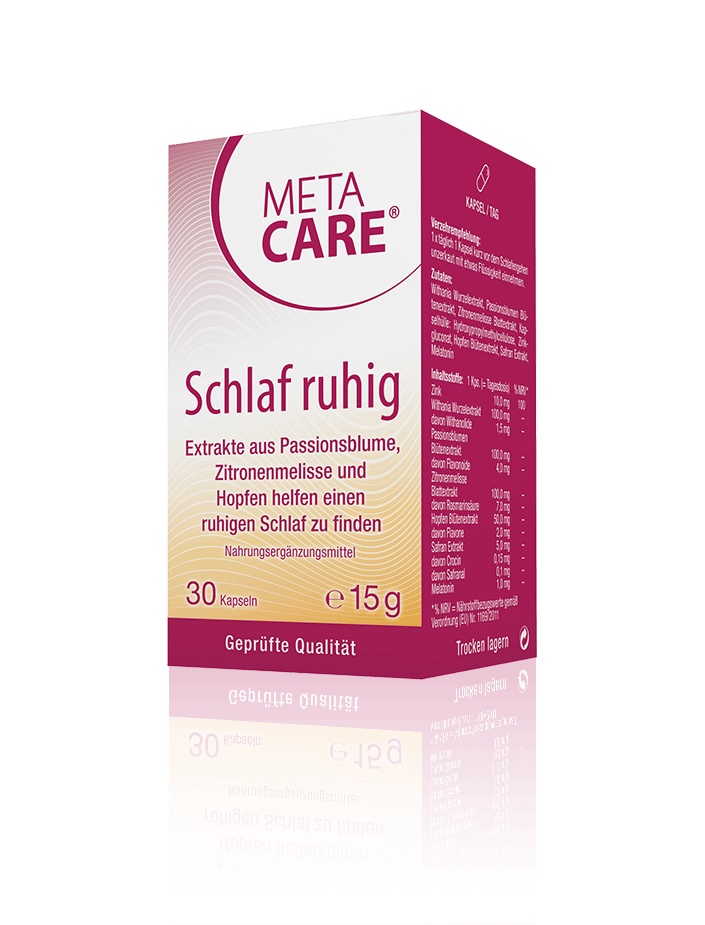 When can META-CARE® Sleep easy be used?
Contributes to shortening the time it takes to fall asleep (melatonin)*
Supports normal sleep quality (passion flower, lemon balm, hops)
Contribution to normal cognitive function (zinc)
Contribution to the protection of cells against oxidative stress (zinc)
* The positive effect occurs when 1 mg of melatonin (= 1 capsule) is ingested shortly before going to bed.
Recommended use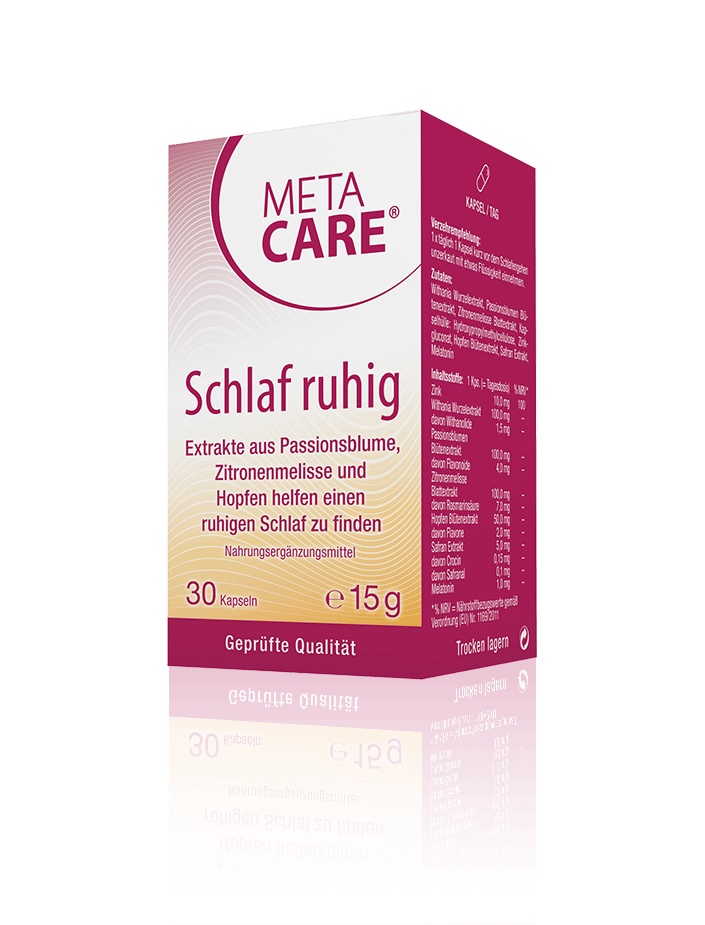 How is META-CARE® Sleep Easy used?
Take 1 capsule daily just before going to bed, unchewed and with water.
META-CARE® Sleep Well contains withania, passion flower, hops and saffron. We recommend consulting your doctor regarding use during pregnancy and while breastfeeding, as well as for children under 12 years of age. We recommend not taking any other zinc-containing food supplements at the same time .
Composition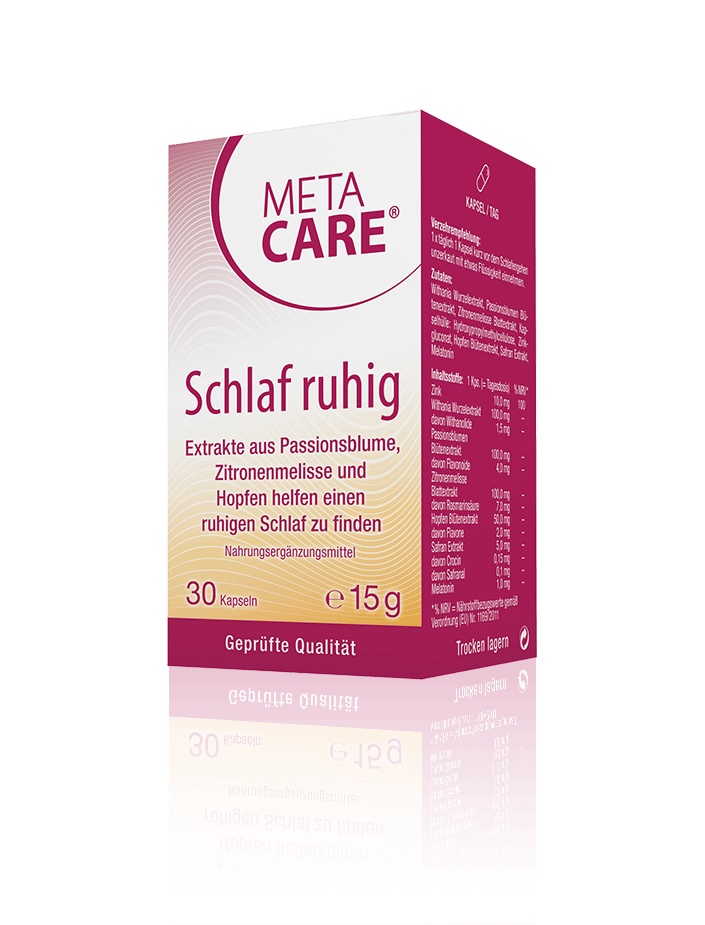 Withania root extract, passion flower extract, lemon balm leaf extract, capsule shell: hydroxypropyl methylcellulose, zinc gluconate, hops flower extract, saffron extract, melatonin.
Ingredients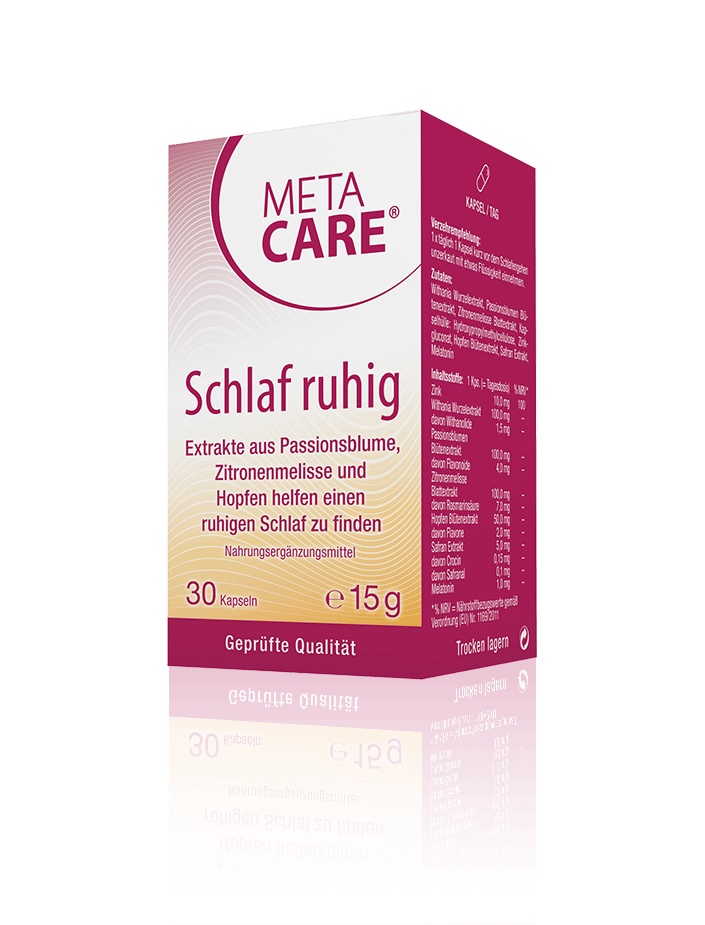 Contents per daily dose = 1 capsule
Zinc (10,0 mg)
Withania root extract (100,0 mg)
Passionflower flower extract (100,0 mg)
Lemon balm leaf extract(100,0 mg)
Hops flower extract (50,0 mg)
Saffron extract (5,0 mg)
Melatonin (1,0 mg)
Food supplement
Package size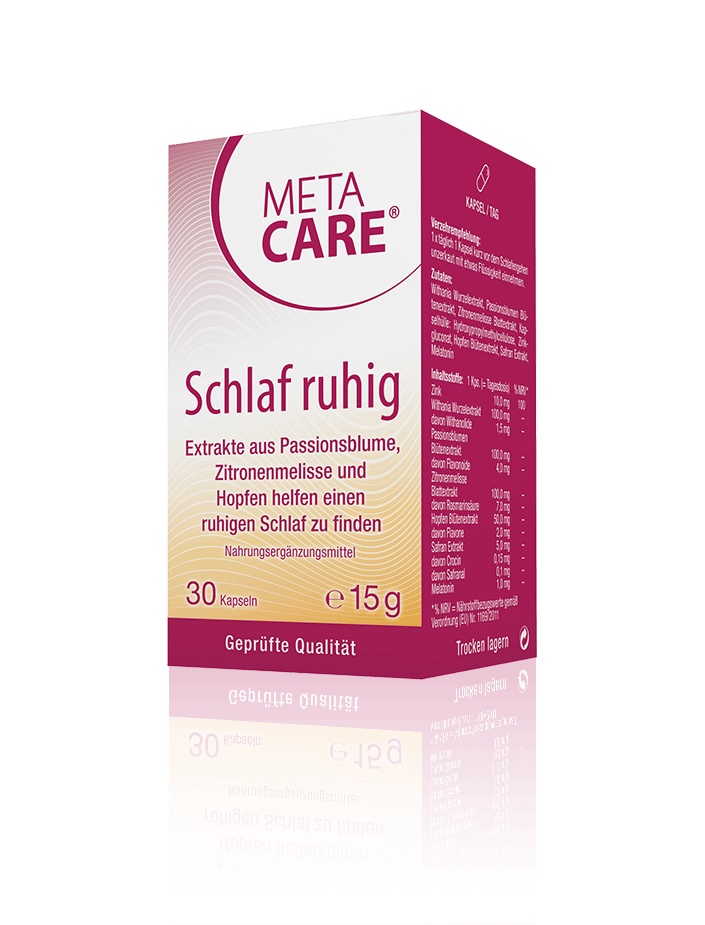 30 capsules
Available in our online shop
Food supplement