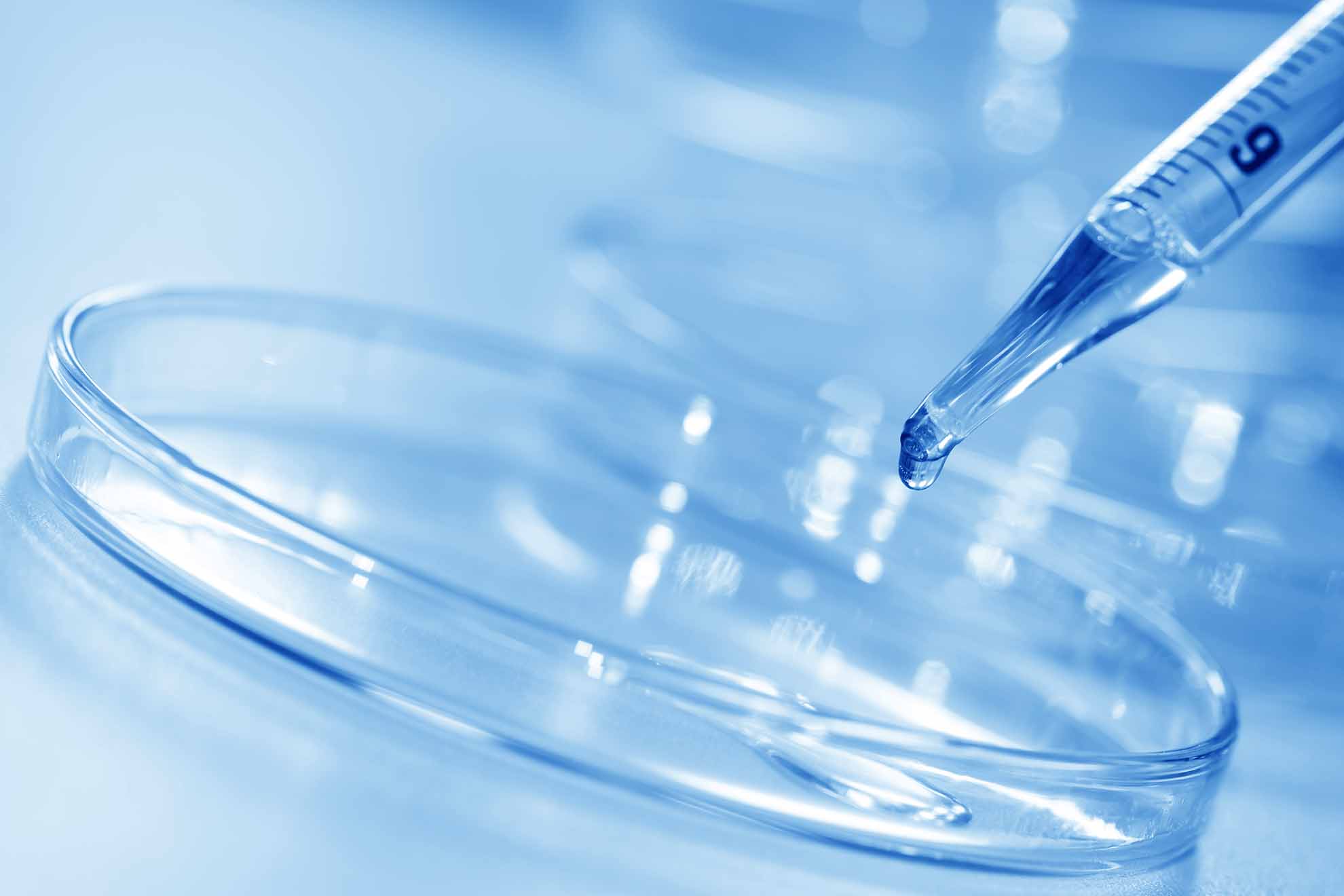 30 years of quality we are proud of
Quality criteria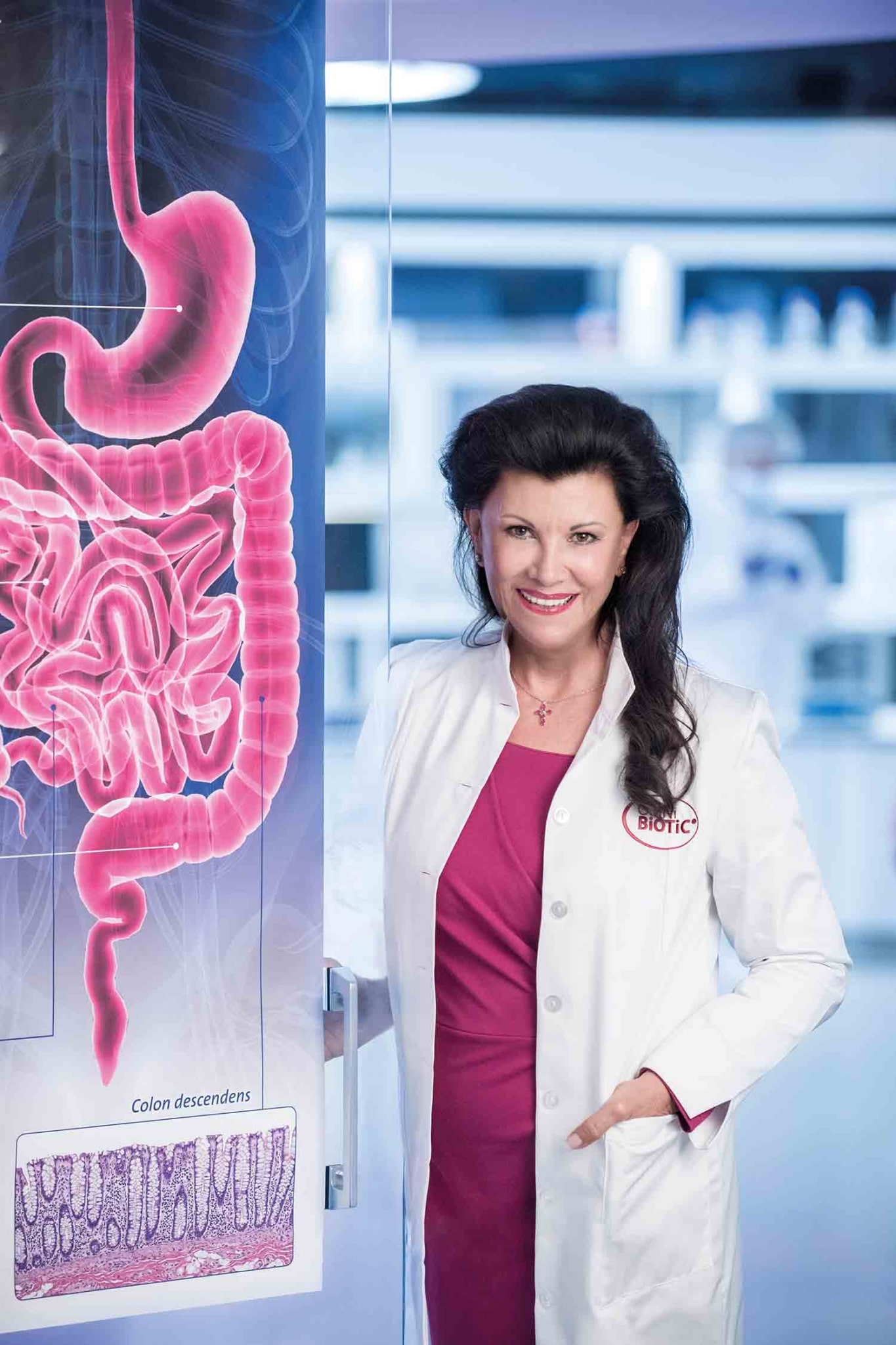 International Competence Center for Microbiome Research
In the field of microbiome research, the following quality criteria in product manufacturing should be met
Product manufacturing according to the highest pharmaceutical standards (GMP)
Products based on the latest scientific findings
Synbiotics clinically proven through evidence-based studies
All bacterial strains molecularly sequenced, tested according to the highest safety standards, free of antibiotic resistance, with internationally recognised registration
Use of valuable organic pure substances
Unique formulas based on findings of the latest research
Optimal bioavailability and tolerability of the preparations
Ideal for allergy sufferers and sensitive people: no hidden excipients, usually free of artificial azo dyes, emulsifiers, as well as lactose, yeast, and gluten.
Available at the pharmacy
"The centre for this vision is a healthy gut. The future belongs to probiotic medicine!"
The Quality Criteria of Institut AllergoSan in Detail
Cooperation with European university hospitals
Institut Allergosan always works at the cutting edge of science and integrates global medical and pharmaceutical research findings into its product development. Due to the many years of close cooperation with a wide range of European university hospitals, we have succeeded in launching innovative products which are clinically convincing and whose safety and effectiveness have been proven.
Clinical studies – internationally recognised and prize-winning
The use of medically relevant probiotics in the treatment of diarrhoea associated with antibiotics is one of the most tried and tested applications of probiotic bacteria. Due to a major publication in the American Journal of Gastroenterology in 2008, which was chosen as one of the twelve best and most relevant studies in the field of microbiome research by the World Gastroenterology Organisation (WGO), a broad medical audience became aware of Institut Allergosan's products.
Considerable interest was also created by our studies showing that the use of probiotics during pregnancy and for newborn babies can enable the immune system to be changed in such a way that allergenic conditions and neurodermatitis do not occur (the PANDA study published in the journal ALLERGY).
Since then, the studies carried out by Institut Allergosan have been well-received internationally, a fact which is shown by their inclusion in worldwide meta-analyses (Cochrane Library) and by citations in the leading medical journals.
Leading the way in microbiome research
Especially in the field of microbiome research - i.e., in the study of the totality of all microorganisms colonising humans – Institut AllergoSan has created an internationally recognised name for itself. Due to numerous research projects in this field, there is a lively exchange of information between the institute and research institutions in many countries and universities.
Institut AllergoSan's reputation is demonstrated by the fact that it is involved in one of the largest Austrian research projects, namely CBmed, with a total of four studies. These are focused on the possibility of discovering biomarkers for diseases and Institut AllergoSan's involvement with its synbiotics is seen as a great opportunity to make a significant contribution, especially in the areas of diabetes and obesity, the development of sepsis, treatment of NASH (non-alcoholic liver disease), as well as diseases affecting the brain.
Unique formulas and optimal packaging
Formulations developed under physiological and medical holistic approaches are often distinguished by their uniqueness. In addition to the internationally recognised know-how on such important aspects such as bioavailability, highest activity and multiplication capacity in the human intestine, high value is also placed on product transport and packaging to ensure the stability of the microorganisms even at higher temperatures. In addition, the synbiotics are deliberately packaged in sachets to ensure an ideal, moisture-stable environment, which not only allows the bacterial helpers to be rehydrated outside the body in an optimal form, but also allows them to be activated with a special matrix, therefore, giving them maximum resistance on their way into the intestine.
Innovations and world firsts
The enormous team spirit at Institut AllergoSan is supported by the pride of international recognition but above all by the daily positive feedback from our customers, who turn to the employees with trust and the greatest gratitude. With product developments that are used in such diverse disease areas as depression, diabetes, and obesity, or in critically ill people with liver cirrhosis (OMNi-BiOTiC® HETOX), Institut AllergoSan also caused a rethink in the domestic hospital landscape. Many Austrian hospitals have been using OMNi-BiOTiC® regularly for their patients since the studies surrounding the new indication-specific synbiotics caused a worldwide stir.
Biological availability
Biological availability is particularly close to our hearts for two reasons. On the one hand, of course, from the point of view that ingredients used in our products are bioavailable. On the other hand, however, only a healthy intestine is capable of absorbing vital substances from food and utilising them beneficially.
Highest raw material quality
Institut AllergoSan cooperates with the most renowned raw material producers worldwide. Purity, bioavailability, standardised substances, sustainability and scientific documentation are the selection criteria for our raw materials used in our products.
Tested and safe
The bacterial strains used for OMNi-BiOTiC® products are identified and categorised according to the highest technological standards at the independent organisation NIZO Food Research, based in Amsterdam.
In addition, all bacterial strains used in OMNi-BiOTiC® products are kept in a 'safe deposit' at the DSMZ (German Collection of Microorganisms and Cell Cultures) for the utmost safety and are permanently tested to ensure that they cannot show any genetic alterations.
The European Food Safety Authority (EFSA) has created a way for all bacterial strains used in Europe to have a safety certificate demonstrating that these strains have not posed a safety risk for human use for at least 30 years by introducing Qualified Presumption of Safety (QPS) status. All bacterial strains used in OMNi-BiOTiC® products have corresponding safety dossiers recognised by EFSA.
In addition, all bacterial strains used in OMNi-BiOTiC® products are tested by independent research institutes to determine whether they can cause antibiotic resistance. Indeed, it is essential for the safe use of bacteria that they are antibiotic-sensitive so that they cannot build up antibiotic resistance in the future.
Manufacturing - Good manufacturing practice (GMP) as a basis
In pharmaceutical manufacturing, quality assurance plays a crucial role. Quality deviations can have a direct impact on the health of the user, which is why a GMP-compliant quality management system serves to ensure product quality and compliance with the mandatory requirements of health authorities for marketing. Therefore, we consider this so-called Good Manufacturing Practice (GMP) as an important guideline for the quality assurance of the production and manufacturing processes of all products at Institut AllergoSan.
The word allergy is already in AllergoSan
Allergies and intolerances are an increasing problem. This realisation was a decisive reason for the foundation of Institut AllergoSan. It is therefore our responsibility as well as our job to aid people suffering from allergic diseases or intolerances. That's why all our products are free of lactose, yeast, and gluten wherever possible. They are also produced without colorants or preservatives, without release agents, binders, or other technical aids, making them hypoallergenic.
Suitable for diabetics
All our products are also well suited for diabetics due to their practically non-existent amount of sugar. Precise labelling of the corresponding bread units on the packaging indicates if fructose, for example, is present in the smallest quantities, if we need this substance, for example, to activate a bacterium.
Consumer-friendly full declaration
If you buy a product from Institut AllergoSan, you can check all the ingredients of the preparations. Especially when it comes to your own health, you naturally want to know what exactly you are taking. For this reason, we list the exact amount of each ingredient. If you look closely here, you can see that the optimally dosed product formulations make the real difference.
A team of experts
A team of experts from the fields of medicine, pharmacy, biology, nutritional science, physiology, and microbiology work for you every day to develop new products, further improve existing products and provide you with advice and support. It is this last point that is of great importance to the owners of Institut AllergoSan.
Since 1991, a hotline for questions has been available - both for professionals such as doctors, dieticians, and pharmacists, and for patients, which is staffed from Monday to Friday between 8 am and 5 pm.
Sustainability and fairness
Institut AllergoSan is also dedicated to many social projects to spread the word about sustainability and fairness. The cultivation of organic papayas for our product Caricol®, for example, was initiated by a development aid project in Sri Lanka. The people living there, and especially those women who had been deprived of all their possessions by the civil war, were given the opportunity to get their own land again and create a livelihood for themselves through the organic cultivation of papayas - and even today they continue to do so through the production of Caricol®.
"I have found my purpose - my life is dedicated to raising awareness of those trillions of organisms in our gut that we call probiotics - translated this simply means "for life", and I would like to add - for a healthy life, with natural means that allow us to age with strength and dignity and without illness!"
Mag. Anita Frauwallner
News from Institut AllergoSan
For a good gut feeling!