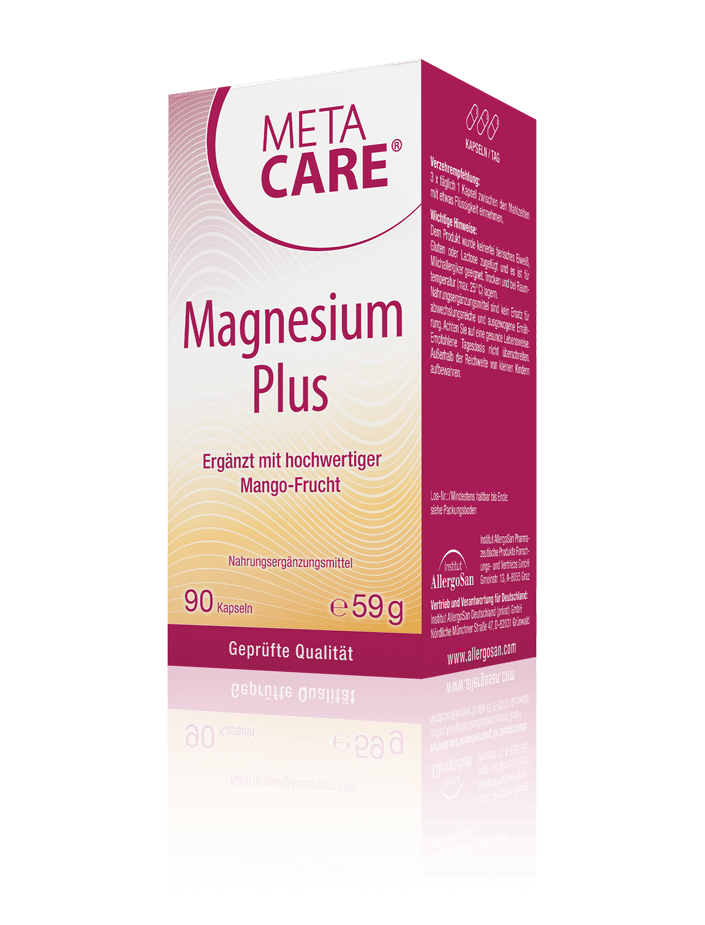 Information
Function
Recommended use
Composition
Ingredients
Package size
Online Shop
Information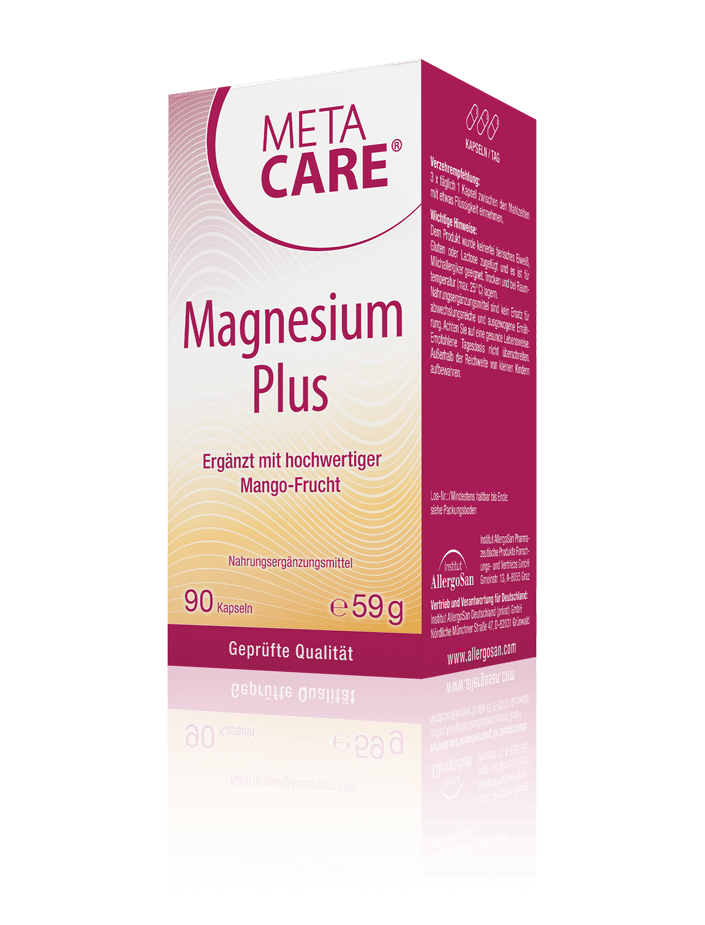 What is META-CARE® Magnesium Plus?
Special formula with organic magnesium and high-quality mango fruit powder
Magnesium performs vital tasks in the entire organism. The mineral is needed for muscle function, the maintenance of normal bones and teeth as well as for energy metabolism and electrolyte balance. An increased need usually arises from sport, stress or regular medication.
META-CARE® Magnesium Plus provides magnesium in the organic compound magnesium bisglycinate, which has very good bioavailability and can be optimally absorbed by the body. The formula is supplemented with vitamin D3 in an ideal ratio, providing additional support for muscles, bones and teeth. In addition, the high-quality micronutrient preparation contains a clinically tested special extract of mango fruit powder known from Ayurvedic healing.
Function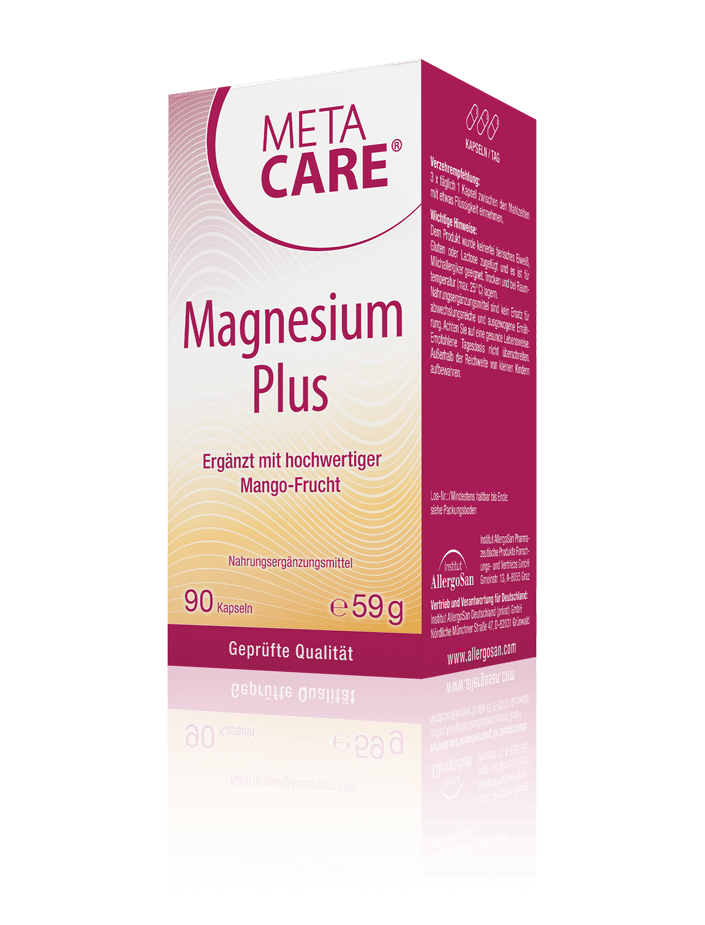 When can META-CARE® Magnesium Plus be used?
For the targeted coverage of an increased magnesium requirement, e.g. during sport, stress or medication.
To support muscle function (magnesium, vitamin D3)
Contribution to the maintenance of normal bones and teeth (magnesium, vitamin D3)
Contribution to a normal energy metabolism (magnesium)
Contribution to electrolyte balance (magnesium)
Ideal for active athletes and in phases of increased physical and mental stress. Also suitable for people with sensitive digestion.
Recommended use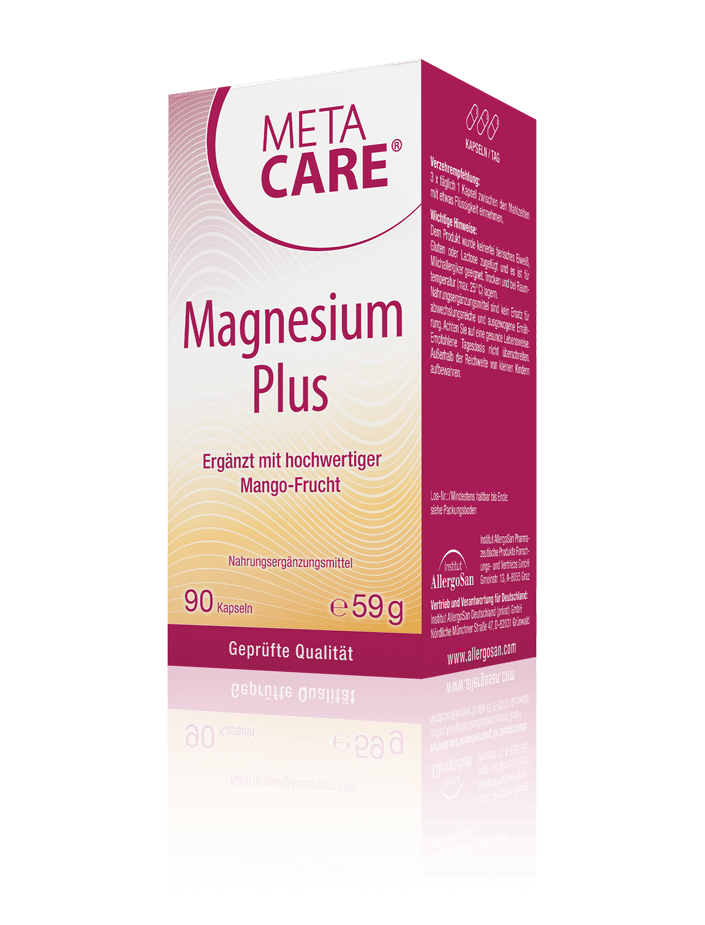 How is META-CARE® Magnesium Plus used?
Take 1 capsule 3 times daily between meals with water.
Composition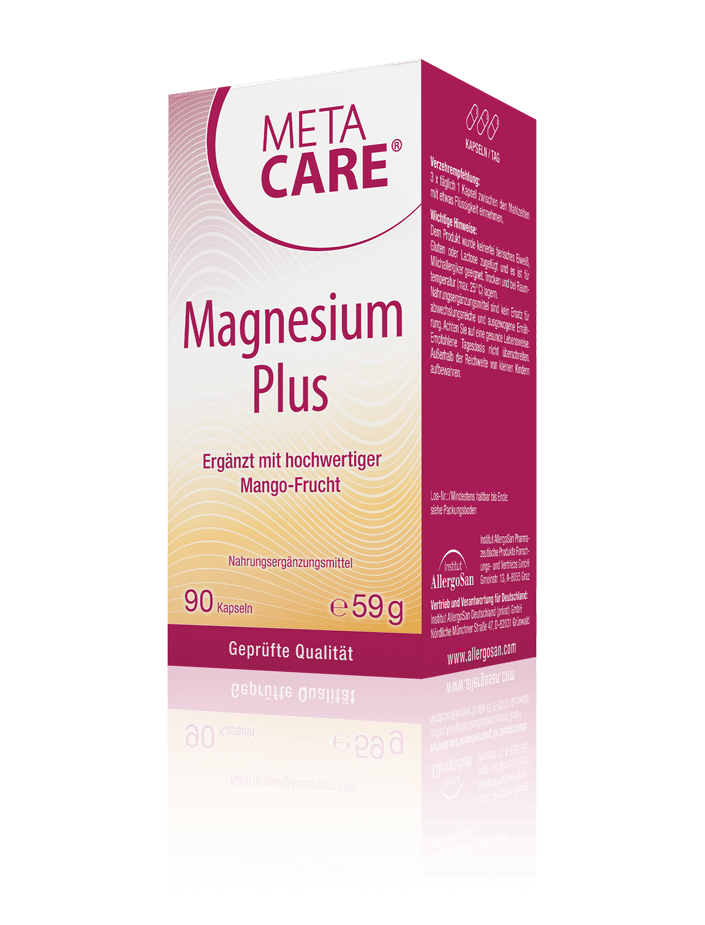 Composition
Magnesium bisglycinate; magnesium malate; capsule shell: hydroxypropylmethylcellulose; mango fruit powder; maize starch; cholecalciferol.
Free from animal protein, gluten and lactose.
Suitable for diabetics and people allergic to milk. This product is also safe for use during pregnancy and while breastfeeding.
Ingredients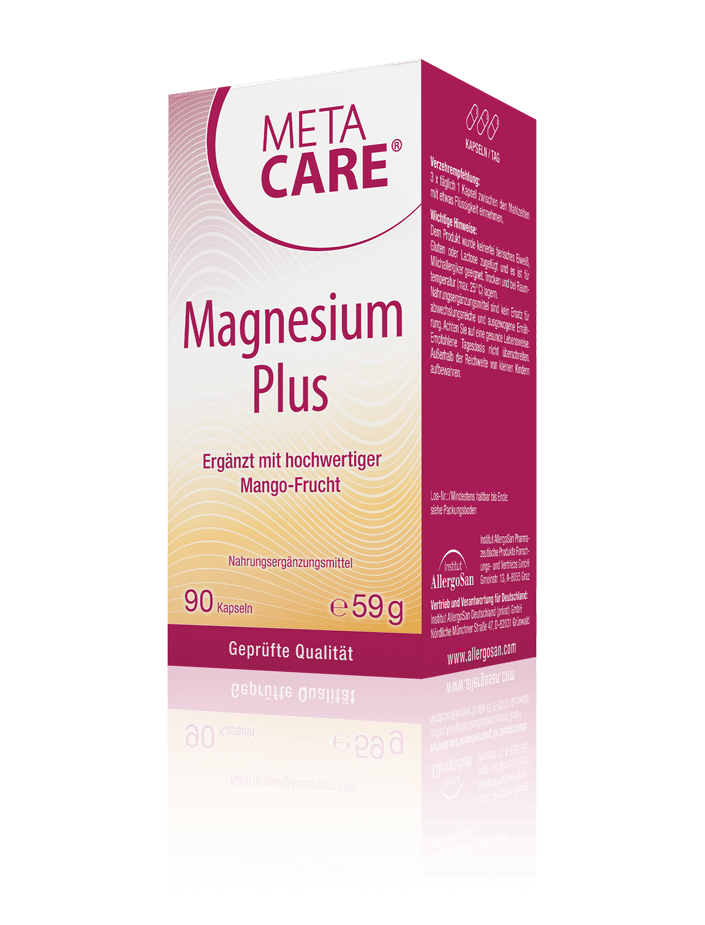 Ingredients
Contents per daily dose = 3 capsules
Magnesium (187,5 mg; from magnesium bisglycinate 120 mg; from magnesium malate 67,5 mg)
Mango fruit powder (120 mg)
Vitamin D3 (5 μg)
Food supplement
Package size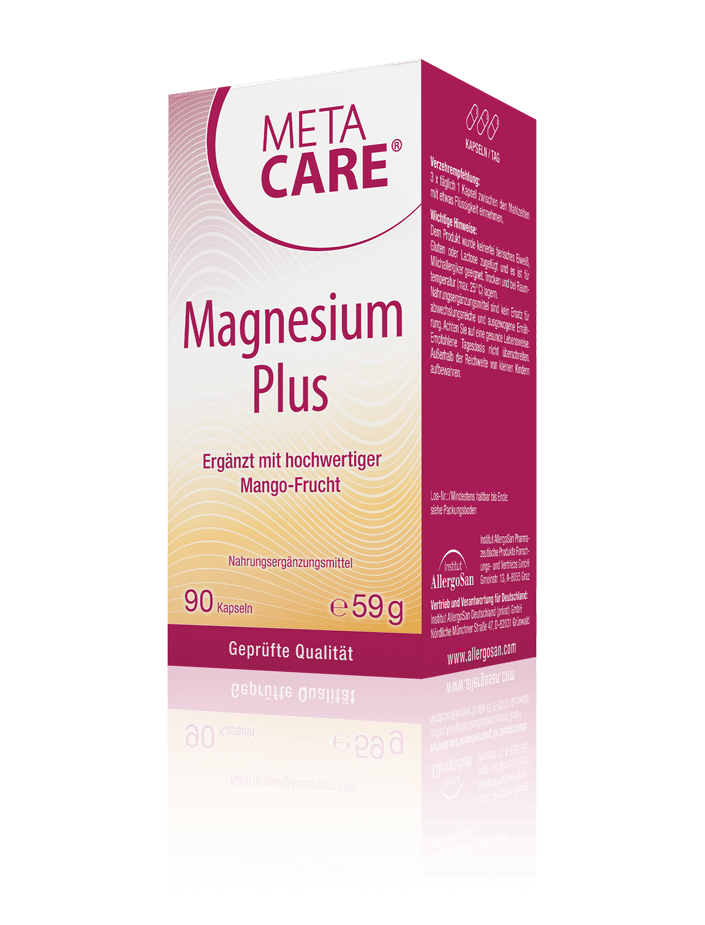 Contains 90 capsules
Available in our online shop
Food supplement