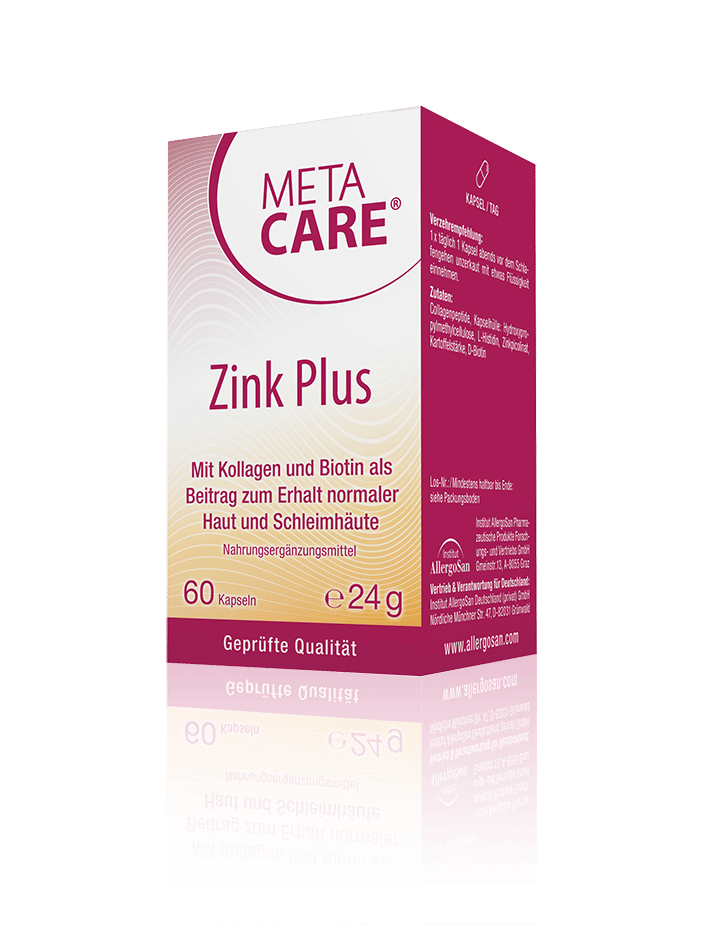 Information
Function
Recommended use
Composition
Ingredients
Package size
Online Shop
Information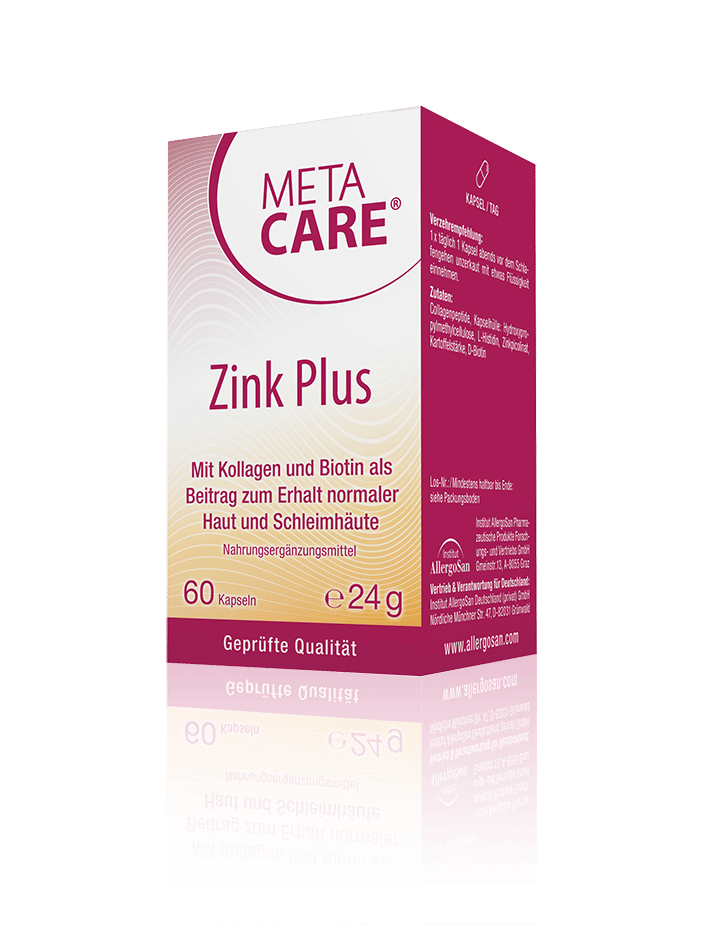 What is Meta-Care® Zink Plus?
Ideal nutrient combination of zinc, biotin and collagen
Clear, firm skin and a radiant complexion are often attributed to a diet- and health-conscious lifestyle. This is because an undersupply of certain nutrients can quickly be reflected in the skin's appearance. Nutritional support with selected micronutrients can build up deep-lying structures and tissues from the inside and thus influence the appearance of the skin on the outside.
META-CARE® Zink Plus is a unique combination of the highly bioavailable organic zinc compound zinc picolinate, biotin and collagen. Zinc and biotin support the maintenance of normal skin and mucous membranes. Collagen is an important structural component of the skin and therefore essential for its resilience.
Function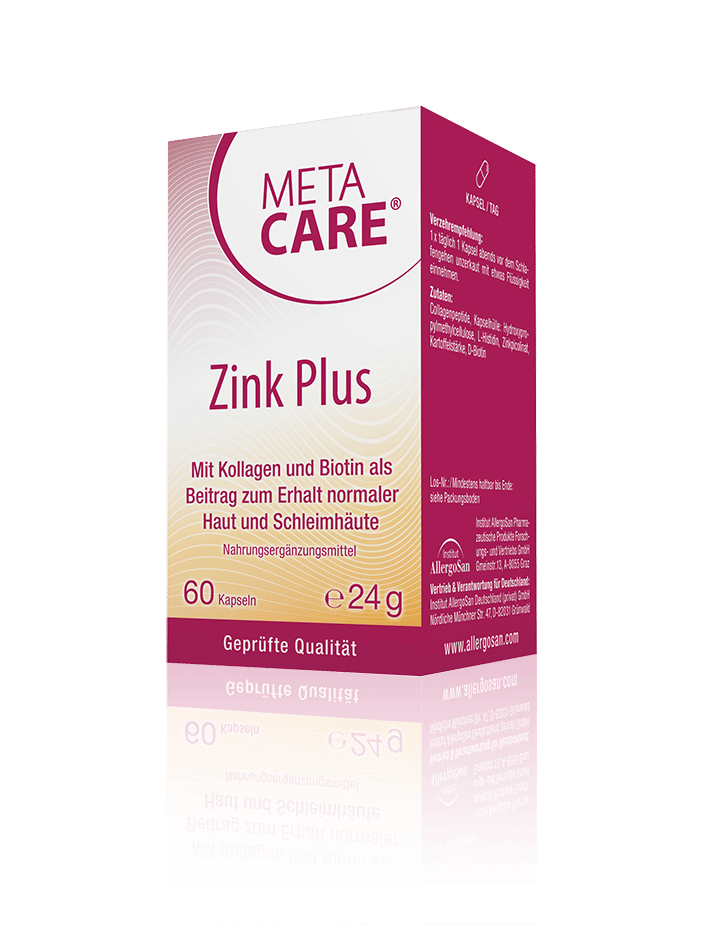 When can Meta-Care® Zink Plus be used?
For the targeted supply of zinc in a highly bioavailable form (zinc picolinate).
Contribution to the maintenance of healthy skin, hair and nails (zinc, biotin)
Supportive protection of the cells against oxidative stress (zinc)
Contribution to the correct metabolism of macronutrients (zinc, biotin)
Ideal for supporting the skin's structure and complexion.
Recommended use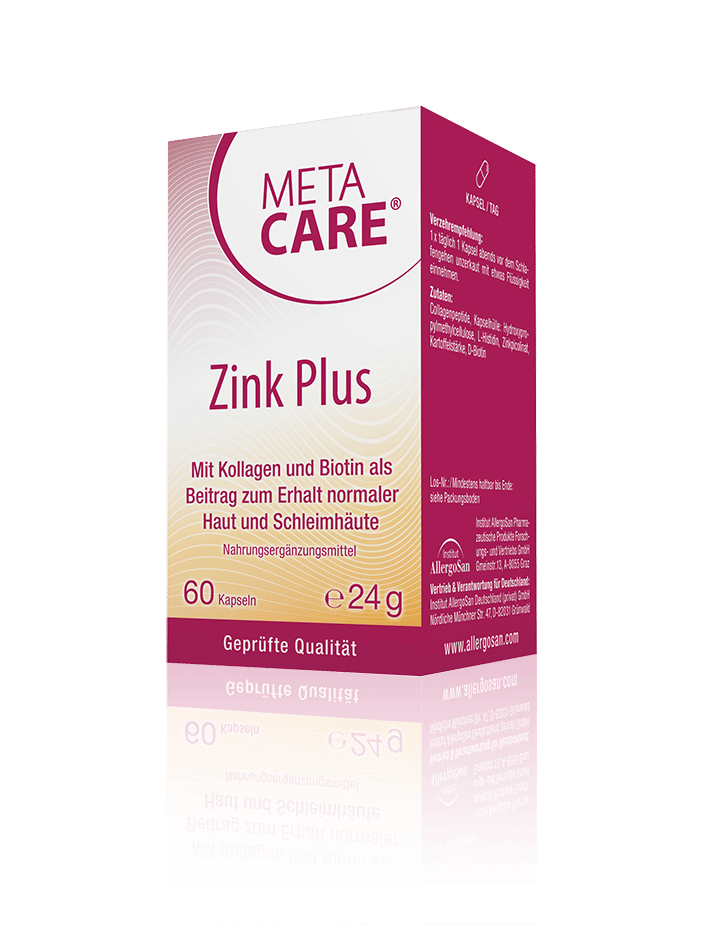 How is META-CARE® Zink Plus used?
Take 1 capsule daily in the evening before going to bed with water, unchewed. Use within 3 months of opening.
Composition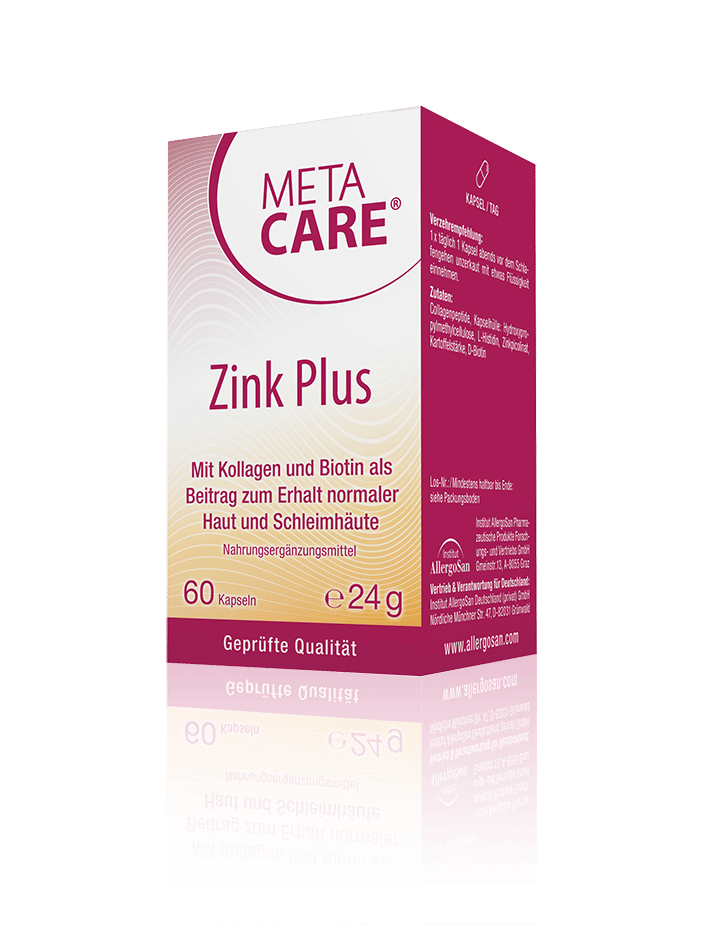 Composition
Collagen peptides, capsule shell: hydroxypropylmethylcellulose, L-histidine, zinc picolinate, potato starch, D-biotin. Store in a dry place at room temperature (max. 25 °C). Use within 3 months of opening.
Free from gluten and lactose.
Suitable for diabetics and people allergic to milk. This product is also safe for use during pregnancy and while breastfeeding.
Ingredients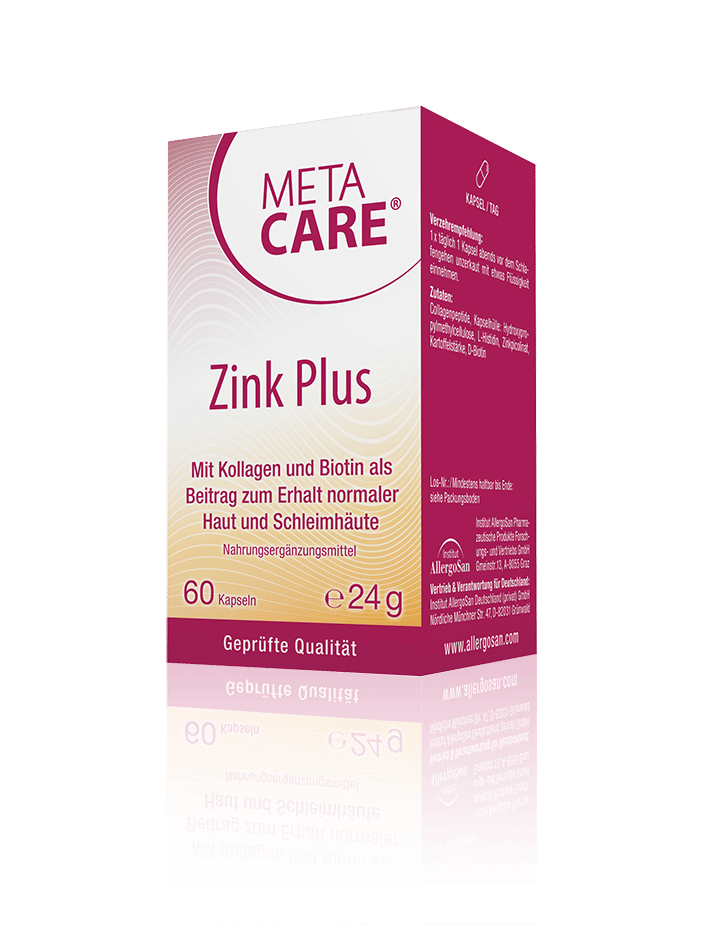 Ingredients
Contents per daily dose = 1 capsule
Zinc (10 mg)
Biotin (50 μg)
L-Histidin (80 mg)
Collagen peptides (200 mg)
Food supplement
Package size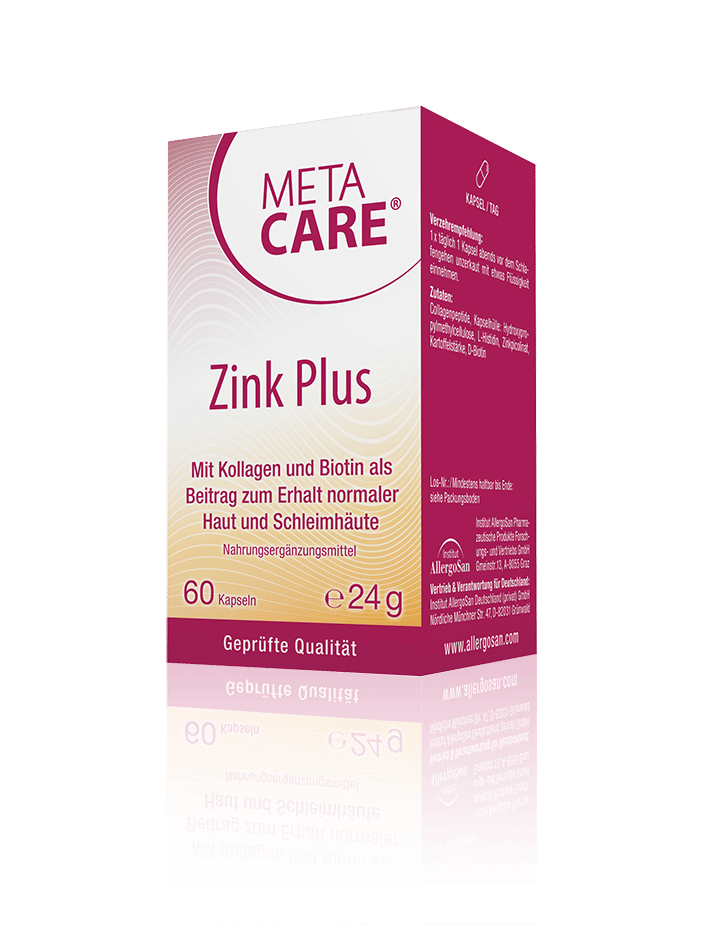 60 capsules
Available in our online shop
Food supplement