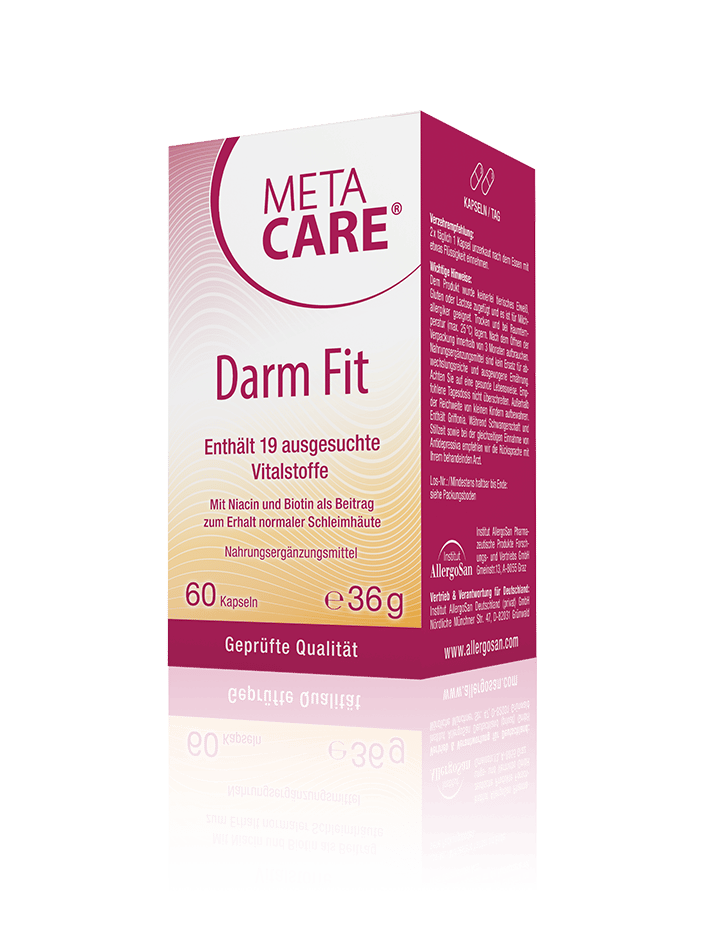 Information
Function
Recommended use
Composition
Ingredients
Package size
Online Shop
Information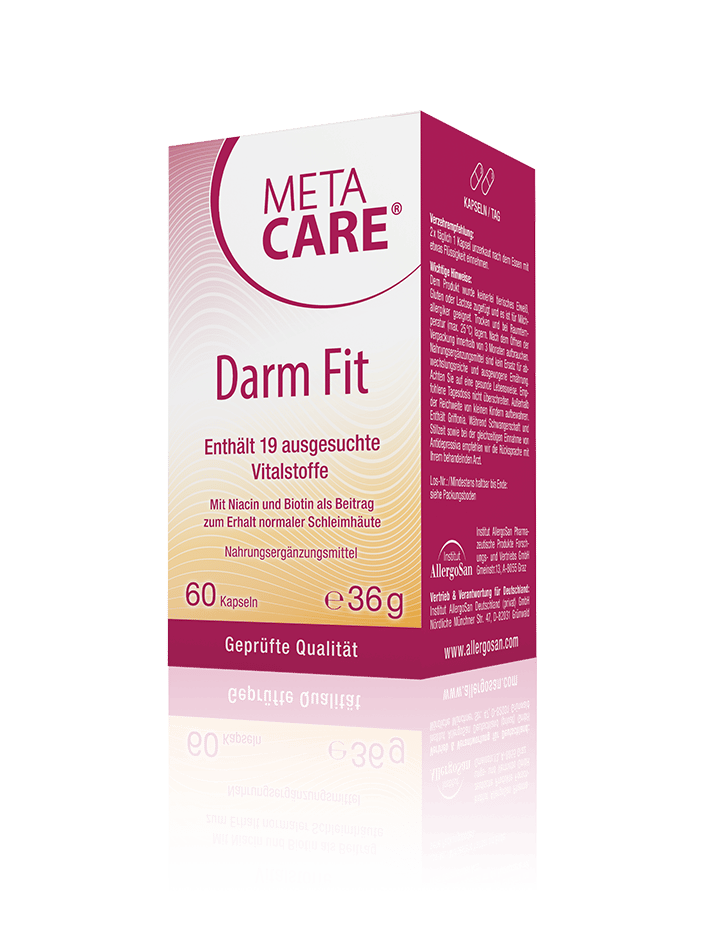 What is META-CARE® Gut Balance?
A combination of intestinal nutrients supplemented with natural power from grape seeds
A healthy diet with selected micronutrients can promote the function of the intestines, mucous membranes and immune system and therefore the colonisation of intestinal bacteria.
META-CARE® Gut Balance is a combined preparation of vitamins, minerals and trace elements, which, in addition to a health diet, support the body's own processes.
Function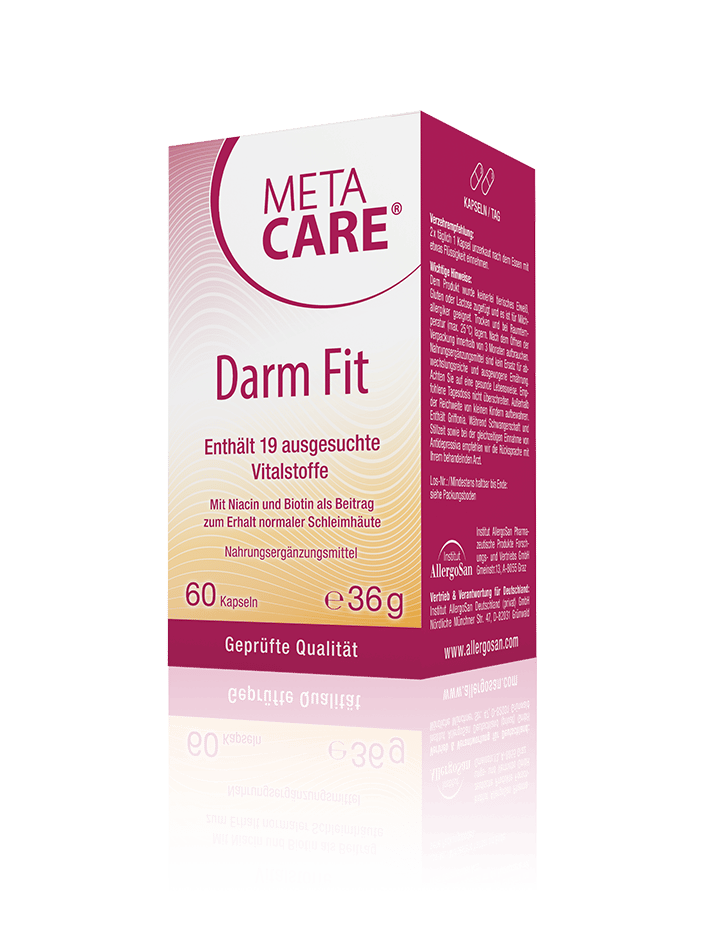 When can META-CARE® Gut Balance be used?
Supports normal muscular and nerve function in the gastrointestinal tract (magnesium)
Contributes to the maintenance of normal mucous membranes, such as the intestinal mucosa (vitamin A, riboflavin, niacin, biotin)
Contributes to a normal fatty acid and carbohydrate metabolism (zinc)
Contributes to normal protein and glycogen metabolism (Vitamin B6)
Contribution to normal protein and glycogen metabolism (magnesium, niacin, pantothenic acid)
Ideal daily micronutrient supplement for your intestines.
Recommended use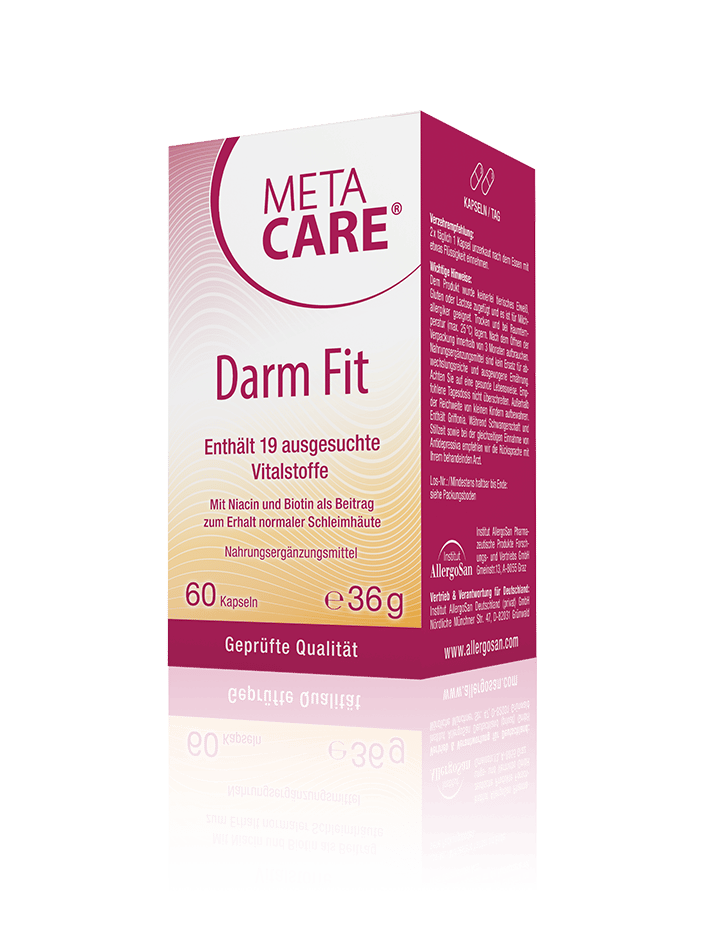 How is META-CARE® Gut Balance used?
Take 1 capsule twice daily with water, unchewed and after a meal.
Please Note
This product contains griffonia. We therefore recommend consulting your doctor before taking this product if you are pregnant, breastfeeding or if you are taking medication such as psychotropics and triptans.
Composition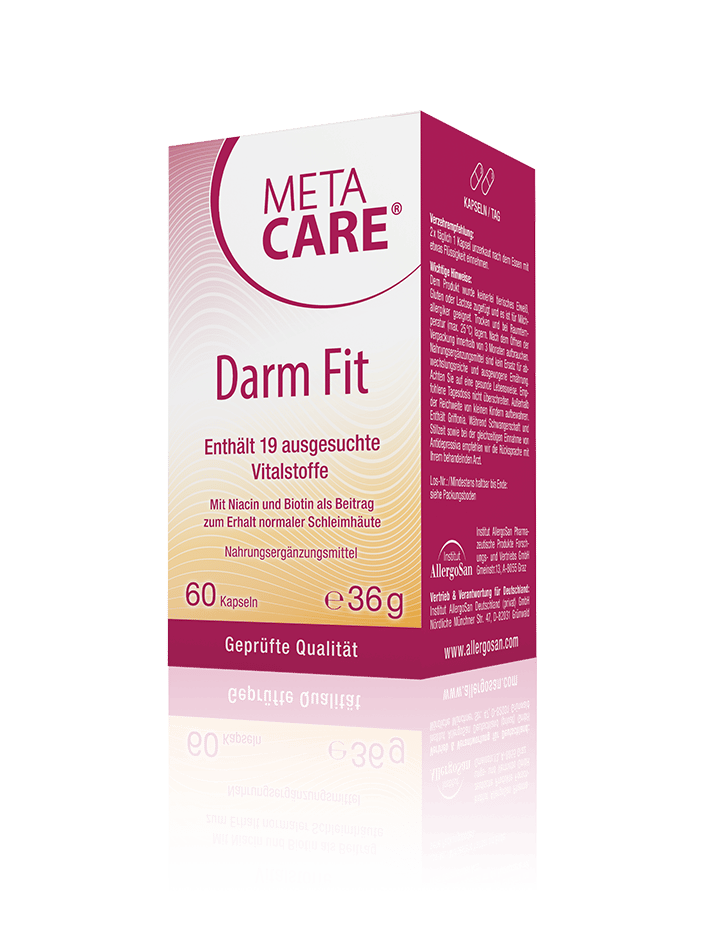 Composition
L-glutamine, magnesium citrate, capsule shell: hydroxypropyl methylcellulose, griffonia seed extract, zinc gluconate, potato starch, D-alpha-tocopheryl acetate, sodium selenate, nicotinamide, sodium lascorbate, calcium D-pantothenate, beta-carotene, sodium molybdate, cholecalciferol, sodium riboflavin 5′-phosphate, pyridoxal 5′-phosphate, thiamine mononitrate, (6S)-5-methyltetrahydrofolic acid, glucosamine salt, copper citrate, D-biotin, methylcobalamin
Free from animal protein, gluten and lactose.
Suitable for diabetics, people with milk allergies.
Ingredients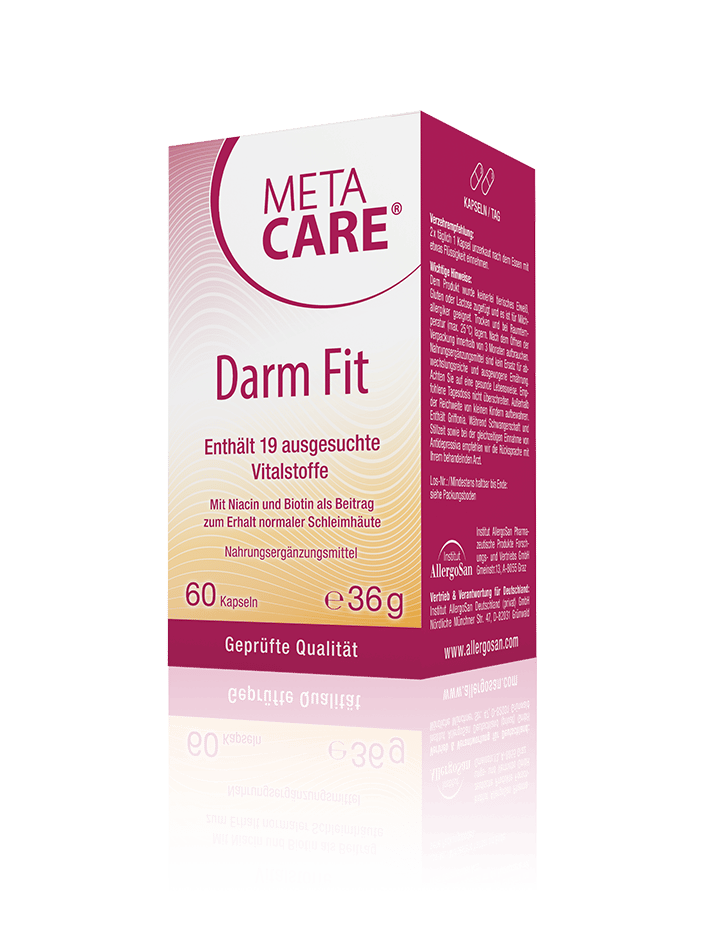 Ingredients
Contents per daily dose = 2 capsules
Beta-Carotene (1,0 mg; corresponds to Vitamin A 166,7 μg)
Vitamin D3 (10 μg)
Vitamin E (15 mg)
Vitamin C (17 mg)
Thiamine B1 (1,8 mg)
Riboflavin B2 (2,8 mg)
Niacin B3 (30 mg)
Vitamin B6 (2,2 mg)
Folic acid (400 μg)
Vitamin B12 (2 μg)
Biotin (100 μg)
Pantothenic acid B5 (12 mg)
Magnesium (56,3 mg)
Zinc (7,2 mg)
Copper (0,2 mg)
Selenium (60 μg)
Molybdenum(50 μg)
L-Glutamine (400 mg)
Griffonia seed extract (20 mg)
Food supplement
Package size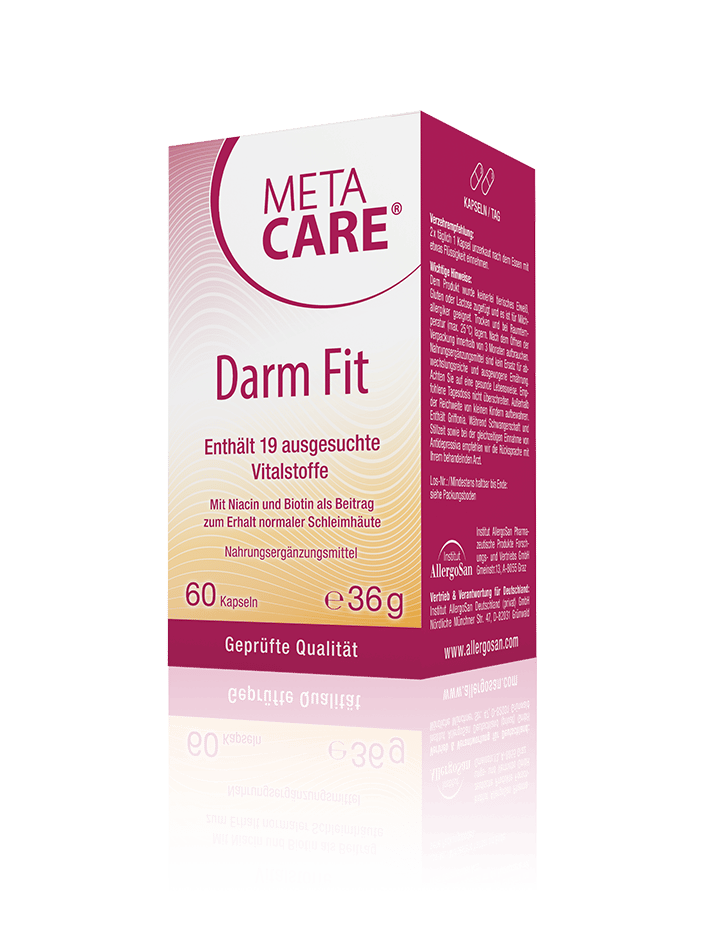 60 capsules
Available in our online shop
Food supplement