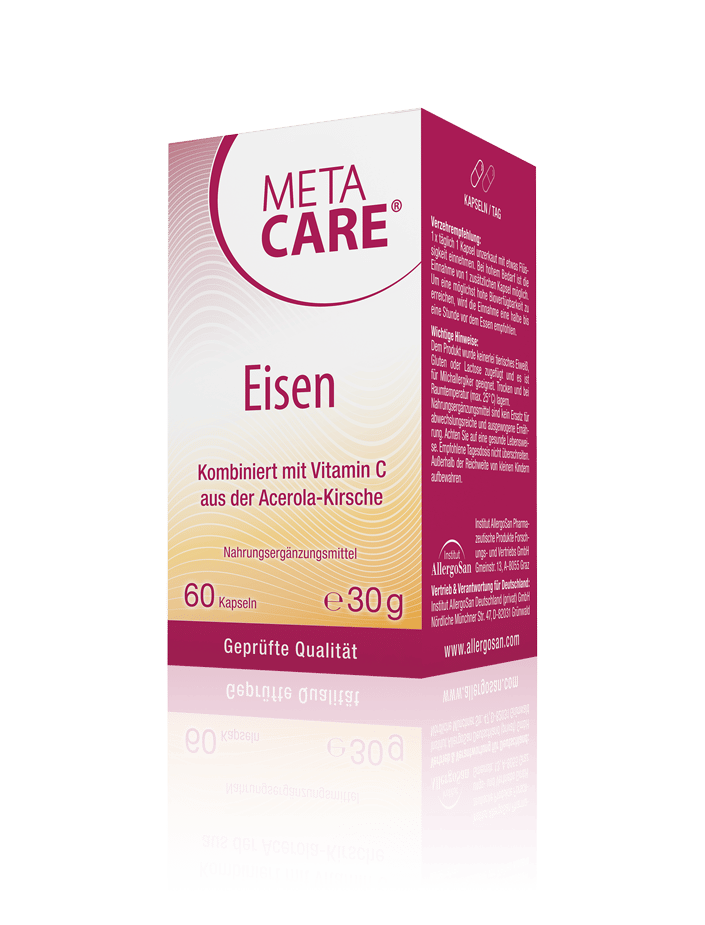 Information
Function
Recommended use
Composition
Ingredients
Package size
Online Shop
Information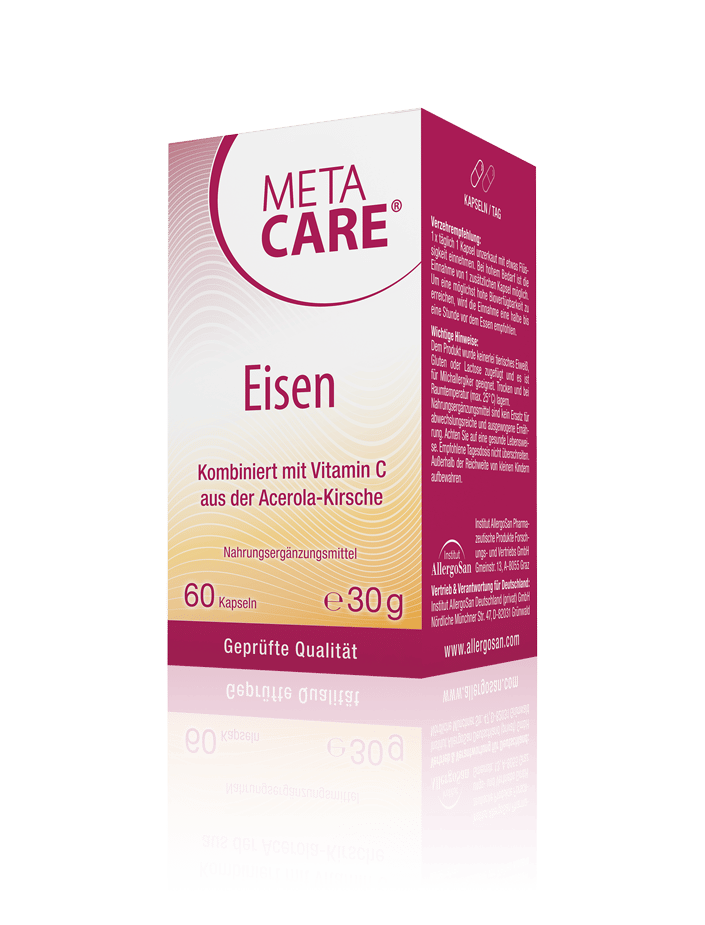 What is META-CARE® Iron?
Optimal nutrient combination of plant-based iron and vitamin C
The trace element iron is a component of red blood cells and thus important for blood formation and oxygen transport in the blood. It supports the energy metabolism and thus contributes to reducing tiredness and fatigue. Growing people, women and endurance athletes in particular have an increased need for iron. Vegetarians and vegans in particular should make sure they have a sufficient supply of iron, as the supply of iron from animal foods is limited or non-existent in this diet.
META-CARE® Eisen combines plant-based iron from curry leaves with highly bioavailable iron bisglycinate. The additional vitamin C from the acerola cherry improves the absorption of iron in the human organism. In addition, folic acid and vitamin B12 make a valuable contribution to the normal formation of red blood cells and to reducing tiredness and fatigue.
Function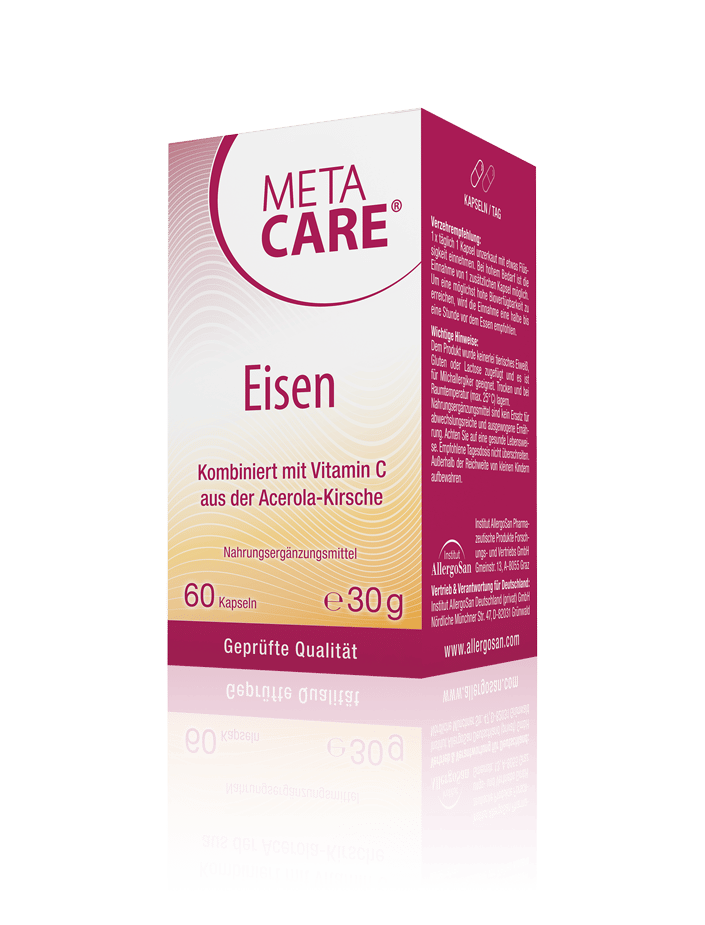 When can META-CARE® Iron be used?
For the targeted supplement of iron, especially in case of increased need
Contribution to a healthy energy metabolism (iron)
To support normal blood formation (folic acid)
Contribution to the normal formation of red blood cells and to the reduction of tiredness and fatigue (vitamin B12)
Ideal for women, pregnant women, people in growing phases, endurance athletes, vegans and vegetarians.
Recommended use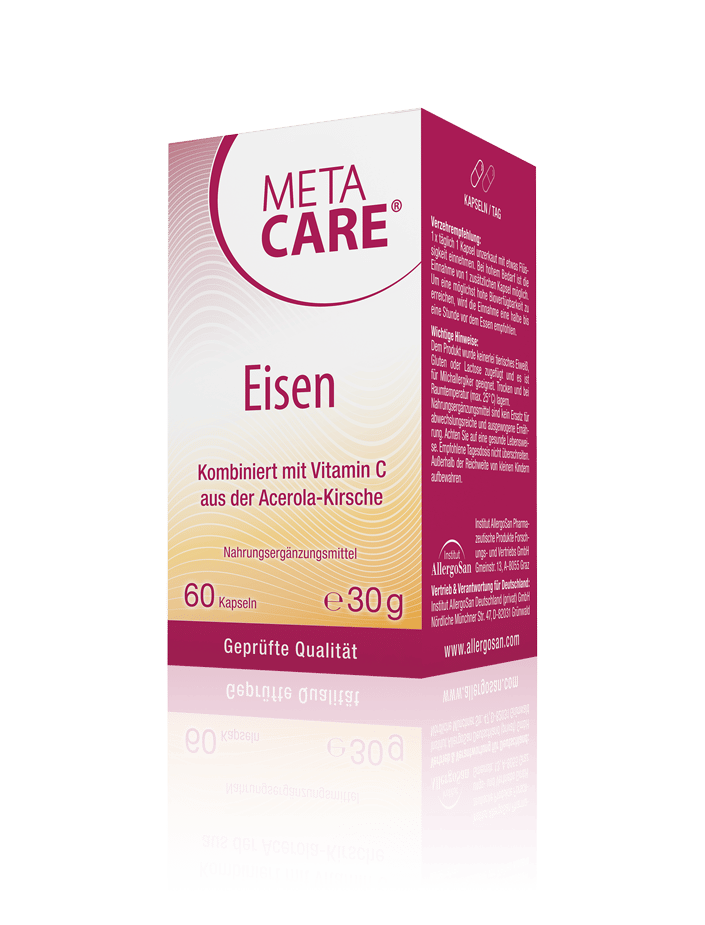 How is META-CARE® Iron used?
Take 1 capsule daily with water, unchewed. In case of high demand, it is possible to take 1 additional capsule. To achieve the highest possible bioavailability, it is recommended to take the capsule half an hour to an hour before eating.
Composition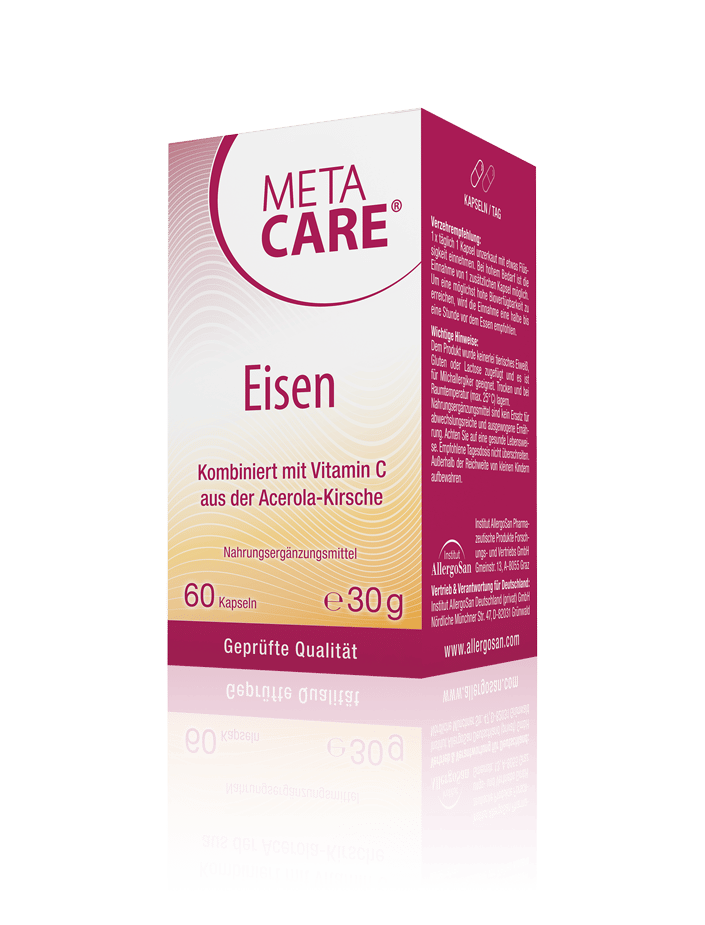 Composition
Curry leaf extract; acerola fruit powder; capsule shell: hydroxypropyl methylcellulose; iron bisglycinate; separating agents: magnesium salts from fatty acids, silicon dioxide; 5-methyltetrahydrofolate glucosamine; methylcobalamin
Free from animal protein, gluten and lactose.
Suitable for diabetics, people allergic to milk. This product is also safe for use during pregnancy and while breastfeeding.
Ingredients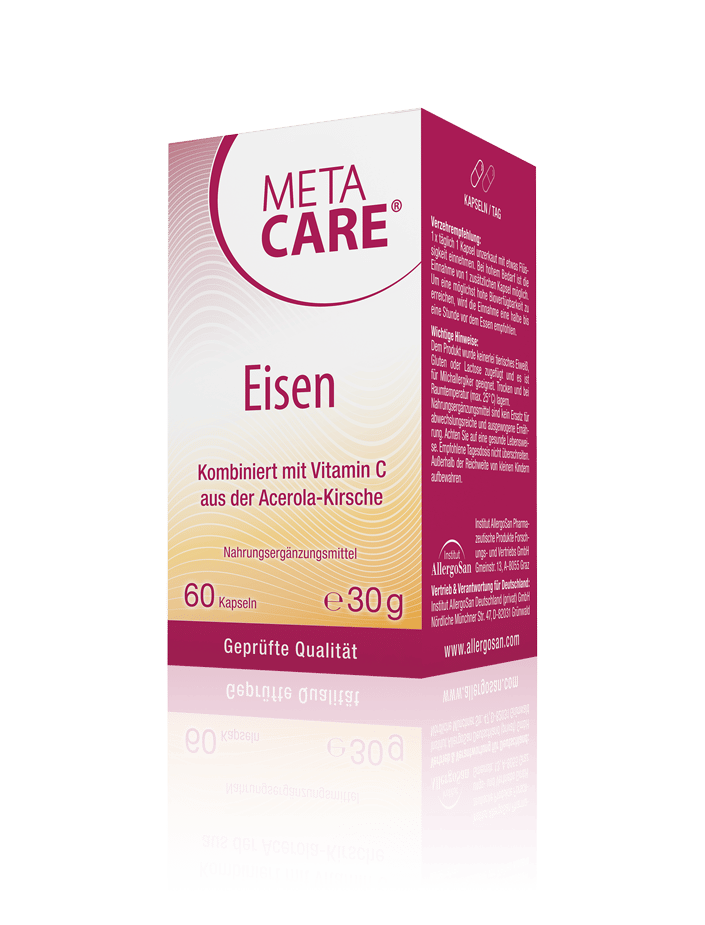 Ingredients
Ingredients per daily dose = 2 capsule
Vitamin C from acerola (40 mg)
Folic acid (200 μg)
Vitamin B12 (2.5 μg)
Iron (28 mg; from curry leaf extract 14 mg; from iron bisglycinate 14 mg).
Food supplement.
Package size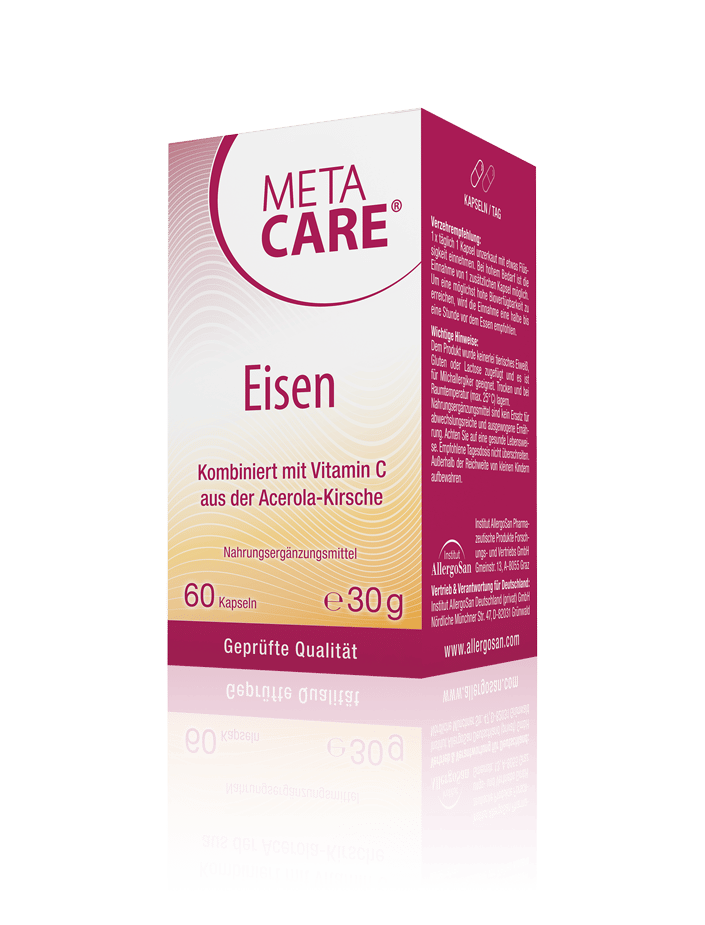 Contains 60 capsules
Available in our online shop
Food supplement