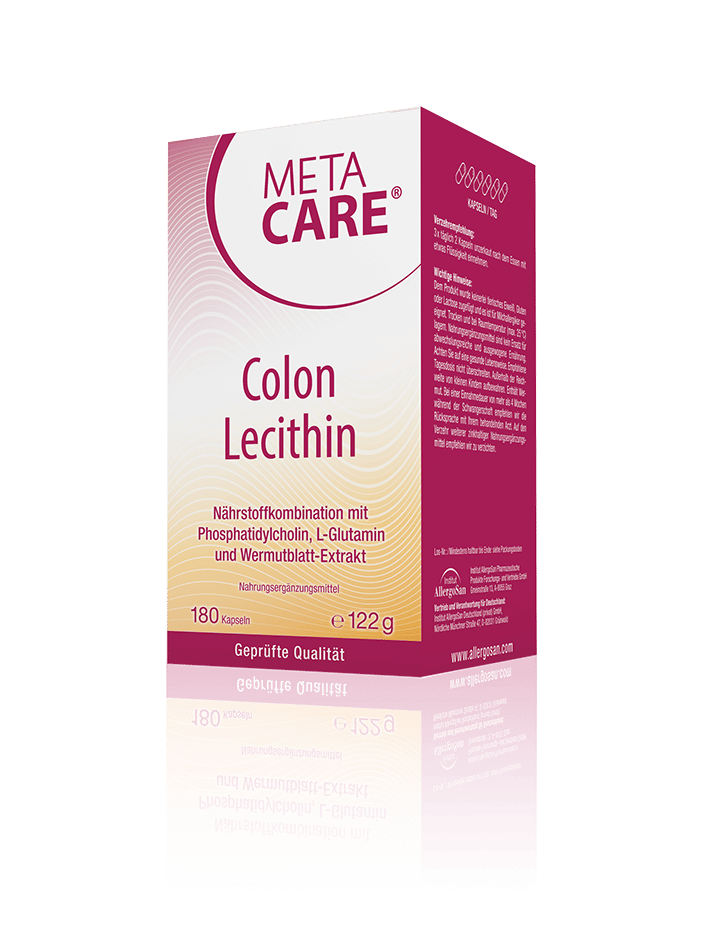 Information
Function
Recommended use
Composition
Ingredients
Package size
Online Shop
Information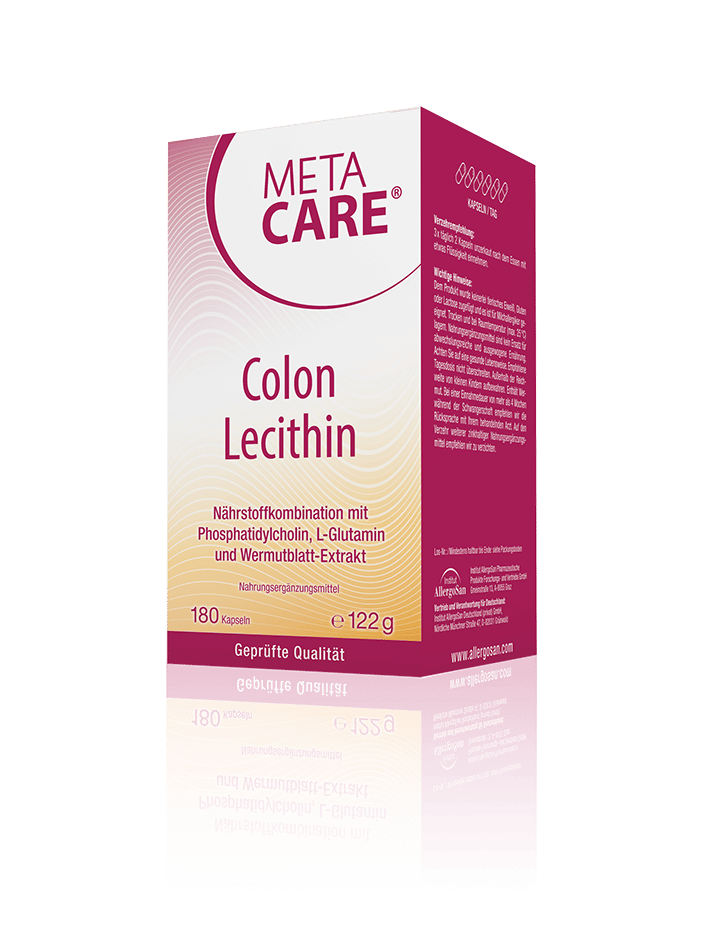 What is META-CARE® Colon Lecithin?
Nutrient combination for the highly stressed intestinal mucosa
META-CARE® Colon Lecithin combines high-quality phosphatidylcholine with important vitamins and the amino acid L-glutamine, which is required by the intestine in large quantities. Phosphatidylcholine, a special lecithin, is a central building block of the intestinal mucosa and therefore essential for maintaining the intestinal barrier. The additionally contained zinc makes a valuable contribution to maintaining the metabolism of macronutrients as well as the fatty acid metabolism. In addition, the vital trace element contributes to the protection of cells against oxidative stress. The formula is supported herbally by wormwood leaf extract.
Function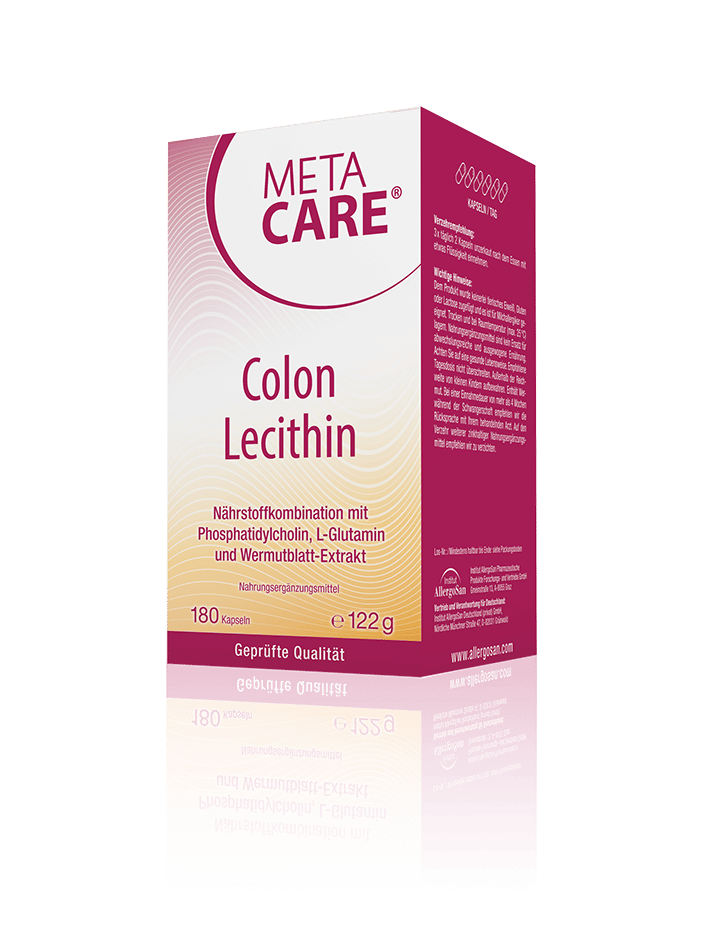 When can META-CARE® Colon Lecithin be used?
For the targeted supplement of phosphatidylcholine and L-glutamine required in the intestine
To maintain normal protein synthesis (zinc)
For normal fatty acid and carbohydrate metabolism (zinc)
To support the normal function of the immune system (vitamins B6, B12, zinc).
To protect the cells from oxidative stress (zinc)
Ideal for nourishing heavily stressed or damaged intestinal mucosa and supporting the barrier function of the intestine.
Recommended use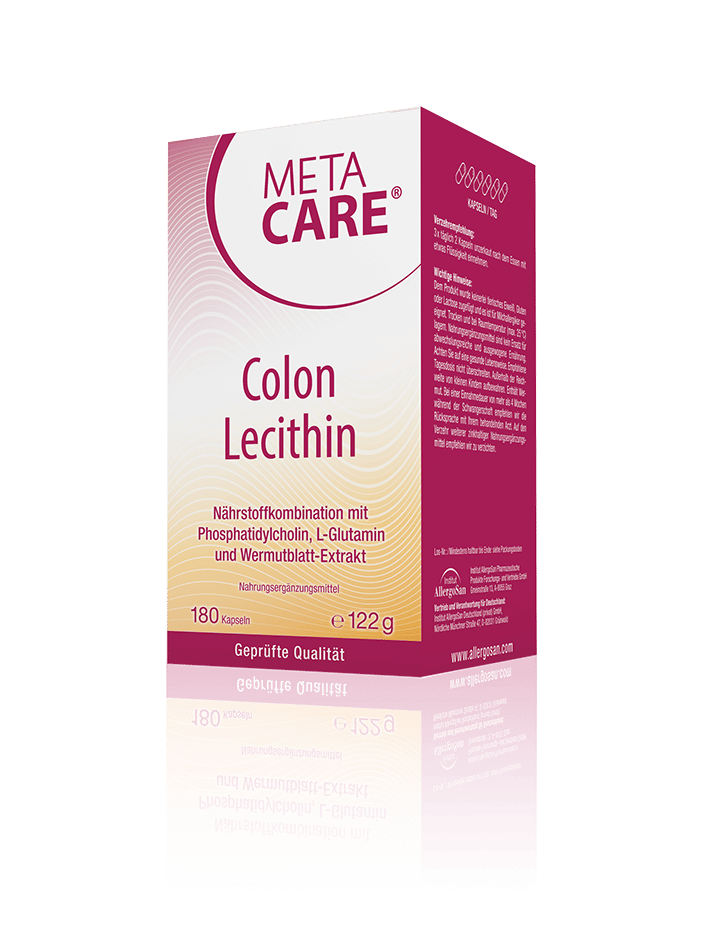 How is META-CARE® Colon Lecithin used?
Take 2 capsules 3 times daily with water, unchewed and after meals.
Please note
Due to the wormwood leaf extract in the formula, we recommend consulting your doctor regarding use during pregnancy and while breastfeeding.
Composition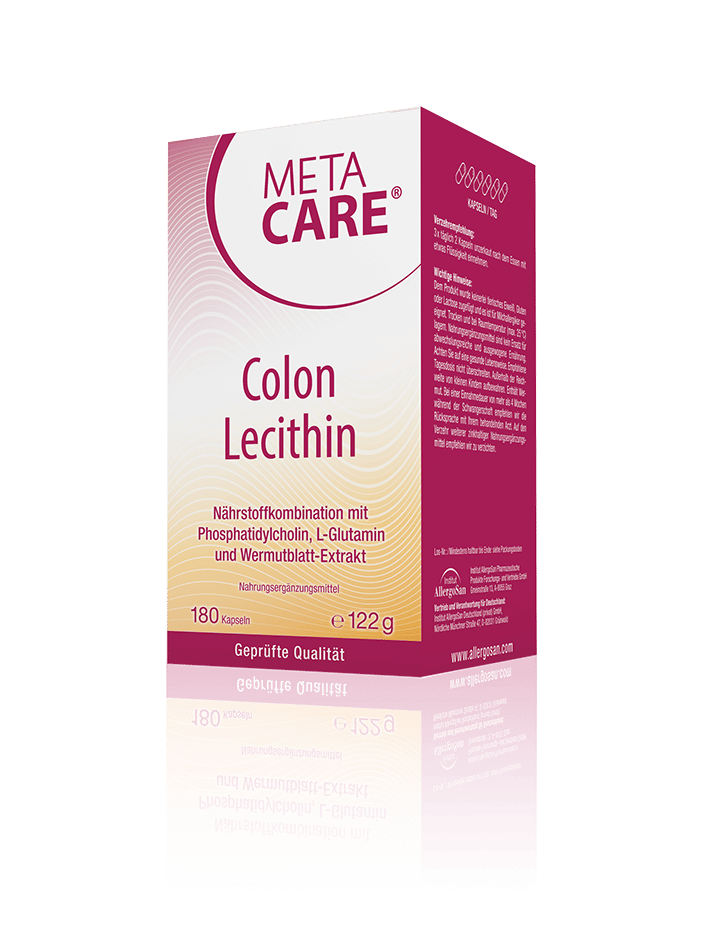 Composition
L-glutamine; rapeseed lecithin; capsule shell: hydroxypropylmethylcellulose; rice flour; wormwood leaf extract; separating agents: magnesium salts from fatty acids, silicon dioxide; zinc picolinate; pyridoxal-5-phosphate; sodium molybdate; methylcobalamin
Free from animal protein, gluten and lactose. Suitable for diabetics and people allergic to milk.
Ingredients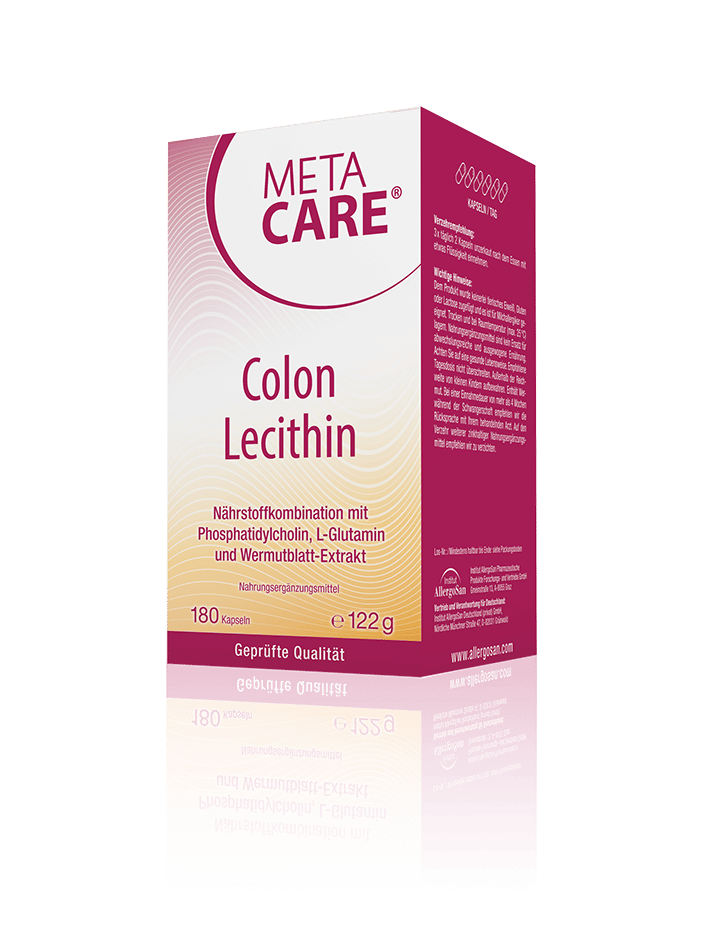 Ingredients
Contents per daily dose = 6 capsules
Vitamin B6 (2,8)
Vitamin B12 (4,8 μg)
Zinc (15 mg)
Molybdenum (50 μg)
Rapeseed lecithin (1218 mg; of which phospholipids 780 mg)
L-Glutamine (1800 mg)
Wormwood leaf extract (300 mg)
Food supplement
Package size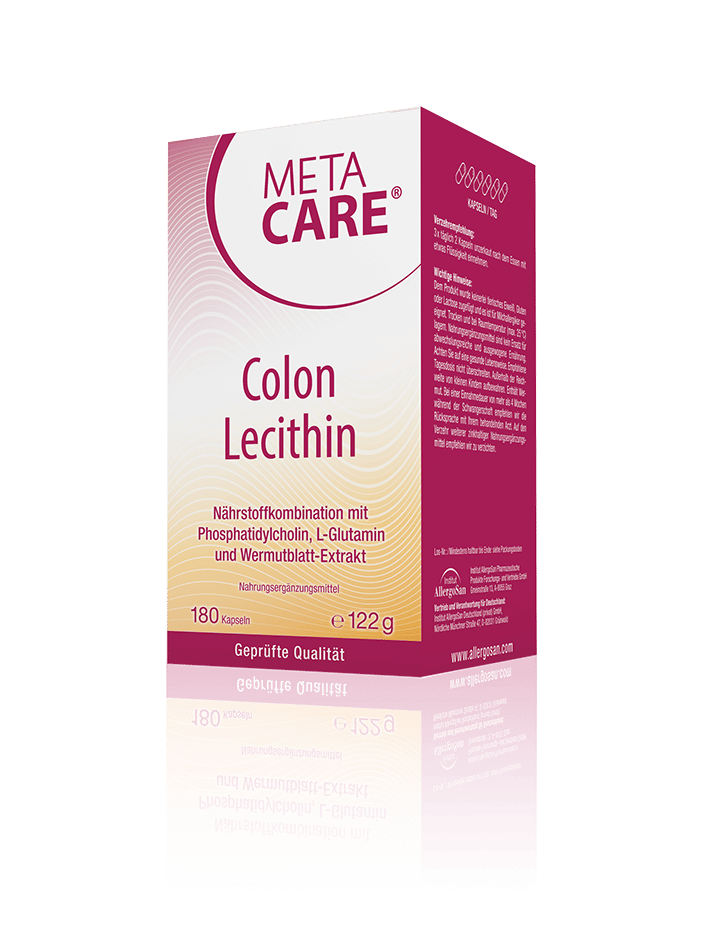 180 capsules
Available in our online shop
Food supplement