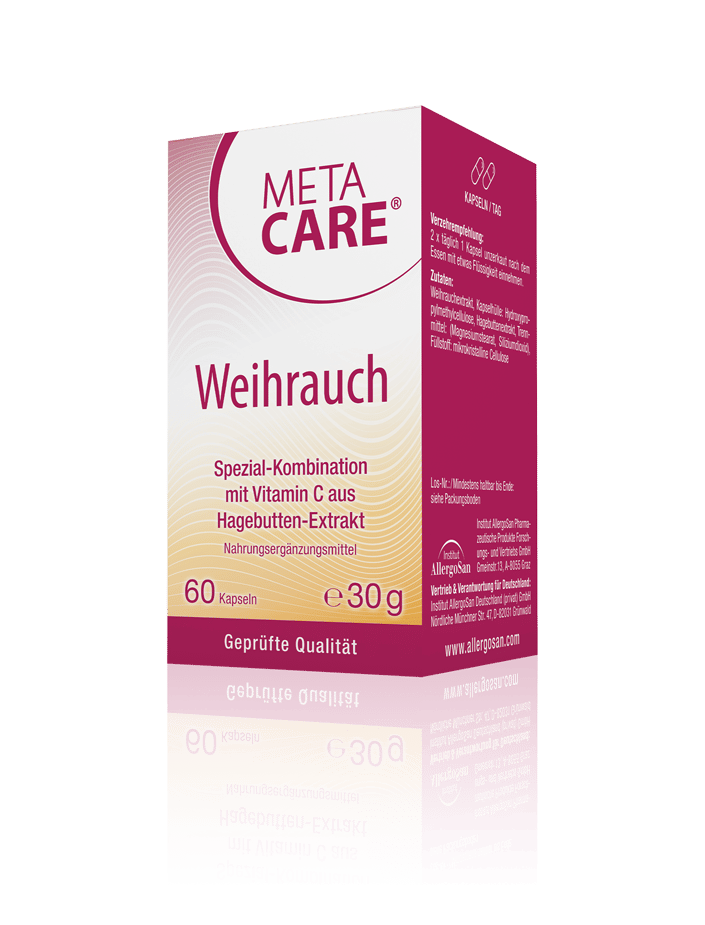 Information
Function
Recommended use
Composition
Ingredients
Package size
Online Shop
Information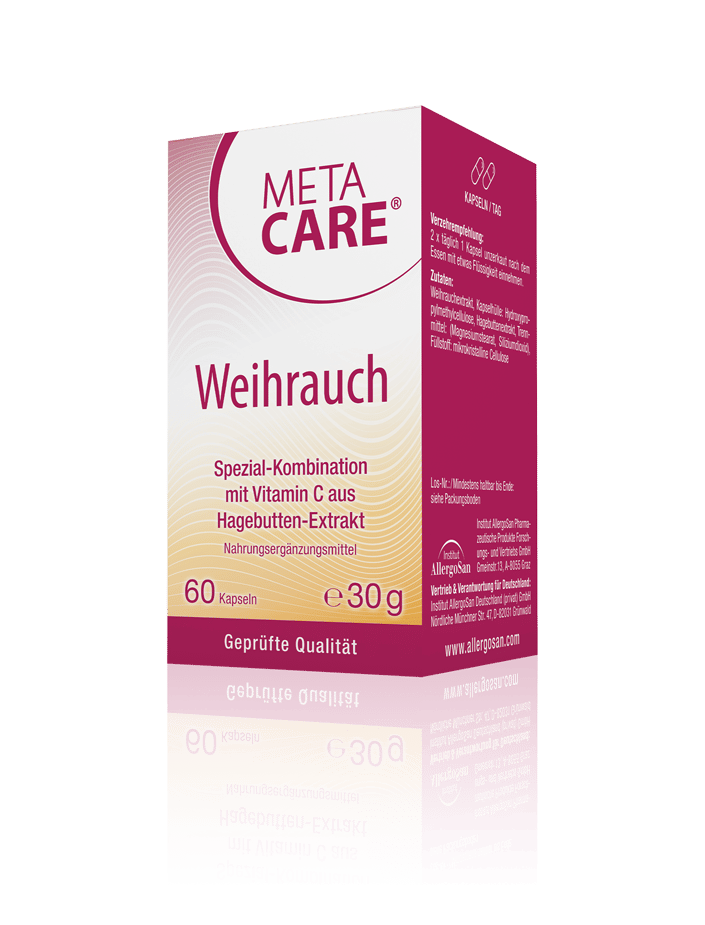 What is META-CARE® Frankincense?
Natural power from Indian frankincense supplemented by vitamin C from rosehip
META-CARE® Frankincense combines high-quality boswellic acid from Indian frankincense (Boswellia serrata) with plant vitamin C from rosehip. Frankincense has been valued in many cultures for thousands of years. Today's science has rediscovered the numerous positive properties of its ingredients and uses them in various fields of application. Among other things, frankincense supports joint function and contributes to their mobility, cooling and well-being.
The vitamin C contained in META-CARE® Frankincense contributes to normal collagen formation. Collagen builds connective tissue and can thus support an intact cartilage function. It also contributes to a normal function of the immune system, also during and after intensive physical activity.
Function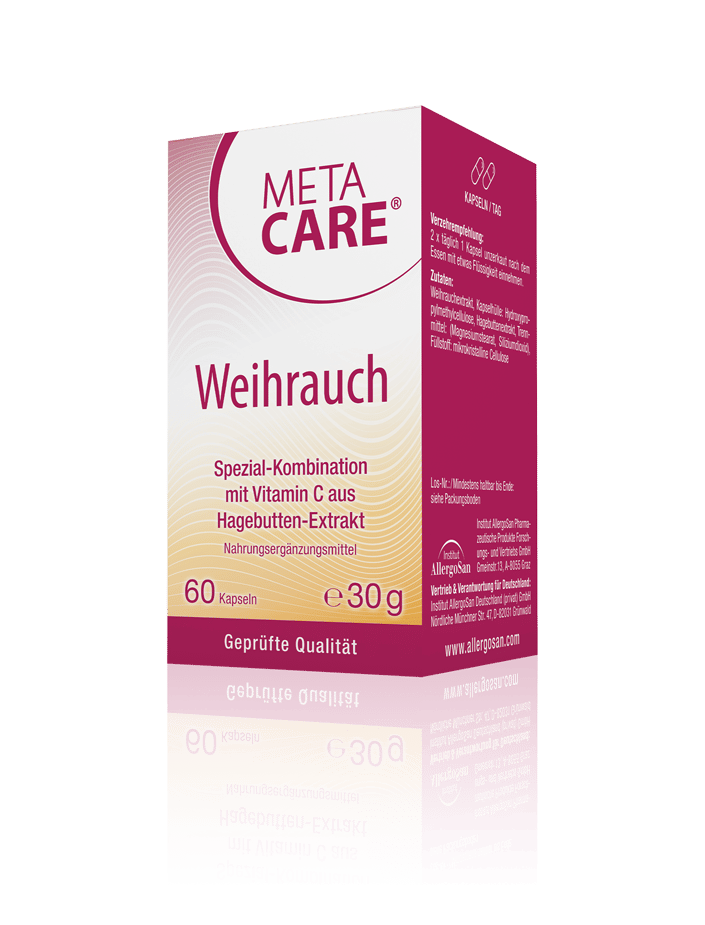 When can META-CARE® Frankincense be used?
For the targeted supplement of high-quality boswellic acid
Contributes to a healthy collagen formation for normal cartilage and bone function (Vitamin C)
To protect the cells from oxidative stress (Vitamin C)
To support the immune system (Vitamin C)
Ideal for contributing to joint cooling and well-being, as well as supporting joint mobility.
Recommended use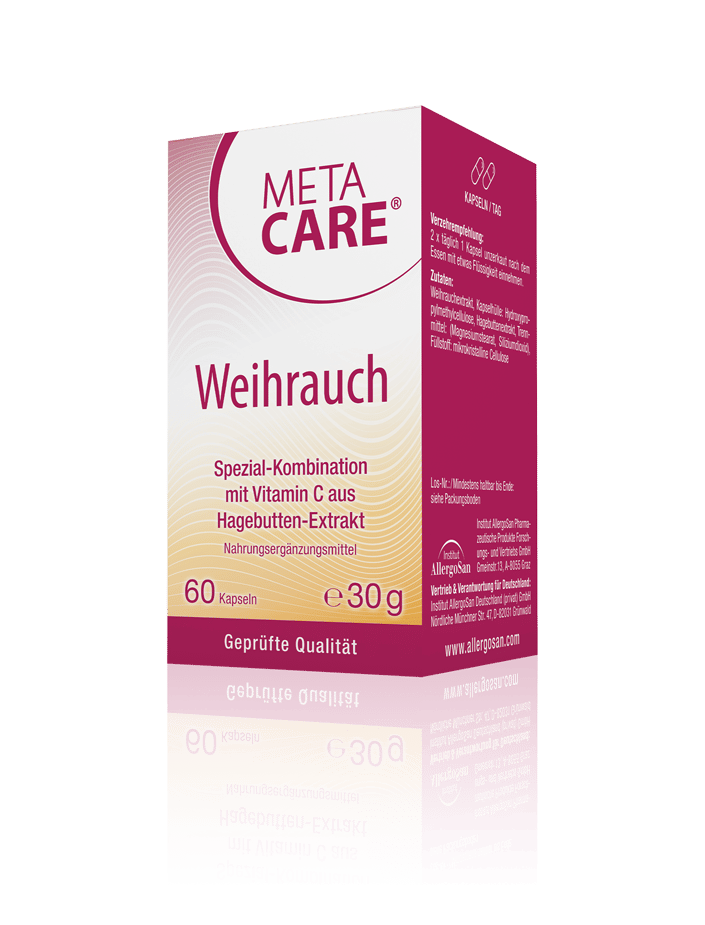 How to use META-CARE® Frankincense?
Take 1 capsule twice daily with water, unchewed and after meals.
Composition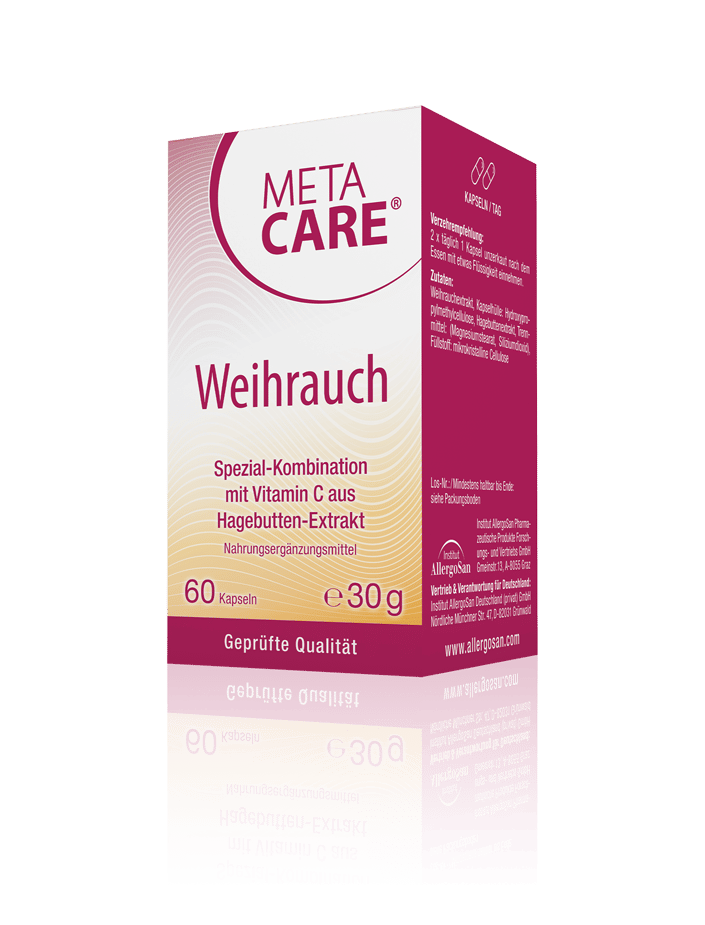 Composition
Frankincense extract; capsule shell: hydroxypropylmethylcellulose; rose hip extract; separating agents: magnesium stearate, silicon dioxide; filler: microcrystalline cellulose.
Free from animal protein, gluten and lactose.
Suitable for diabetics and people allergic to milk. This product is also suitable for use during pregnancy and while breastfeeding.
Ingredients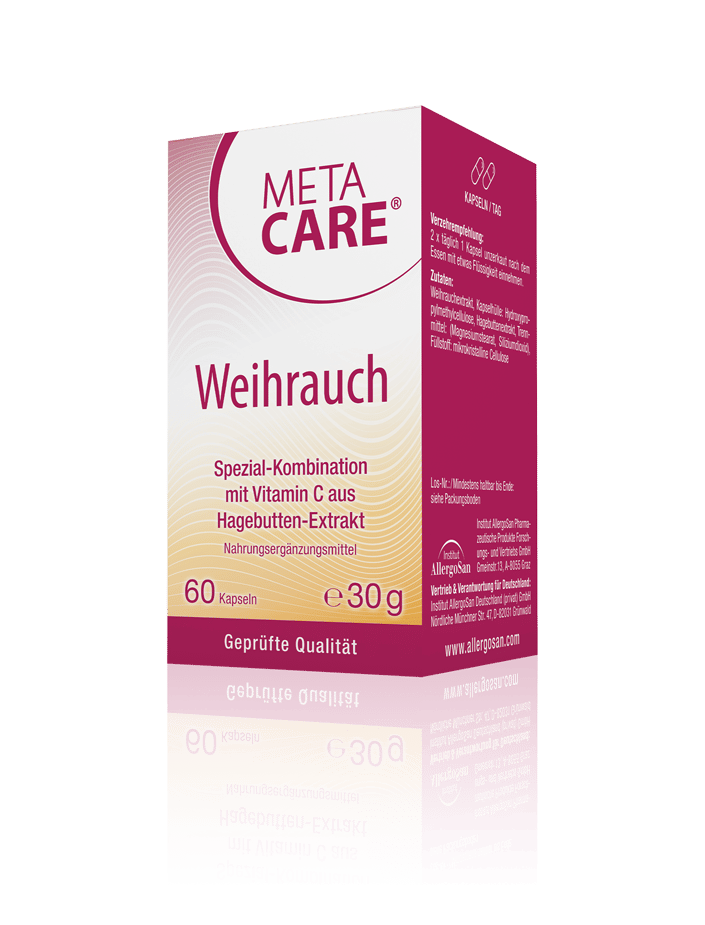 Ingredients
Contents per daily dose = 2 capsules
Frankincense extract (615,4 mg; of which boswellic acid 400 mg)
Vitamin C (80 mg)
Food supplement
Package size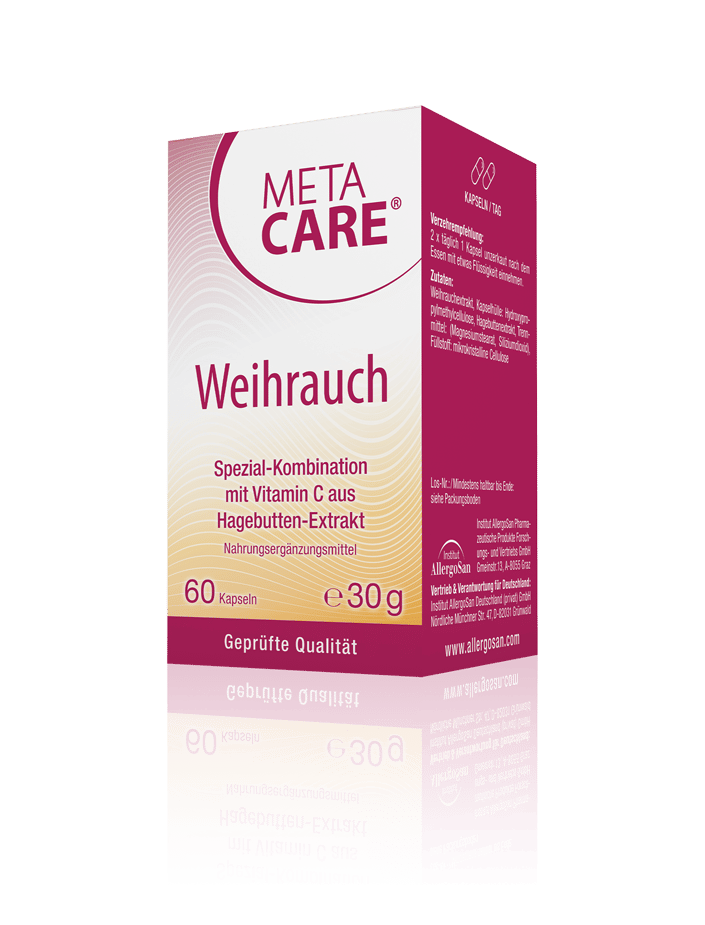 60 capsules
Available in our online shop
Food supplement