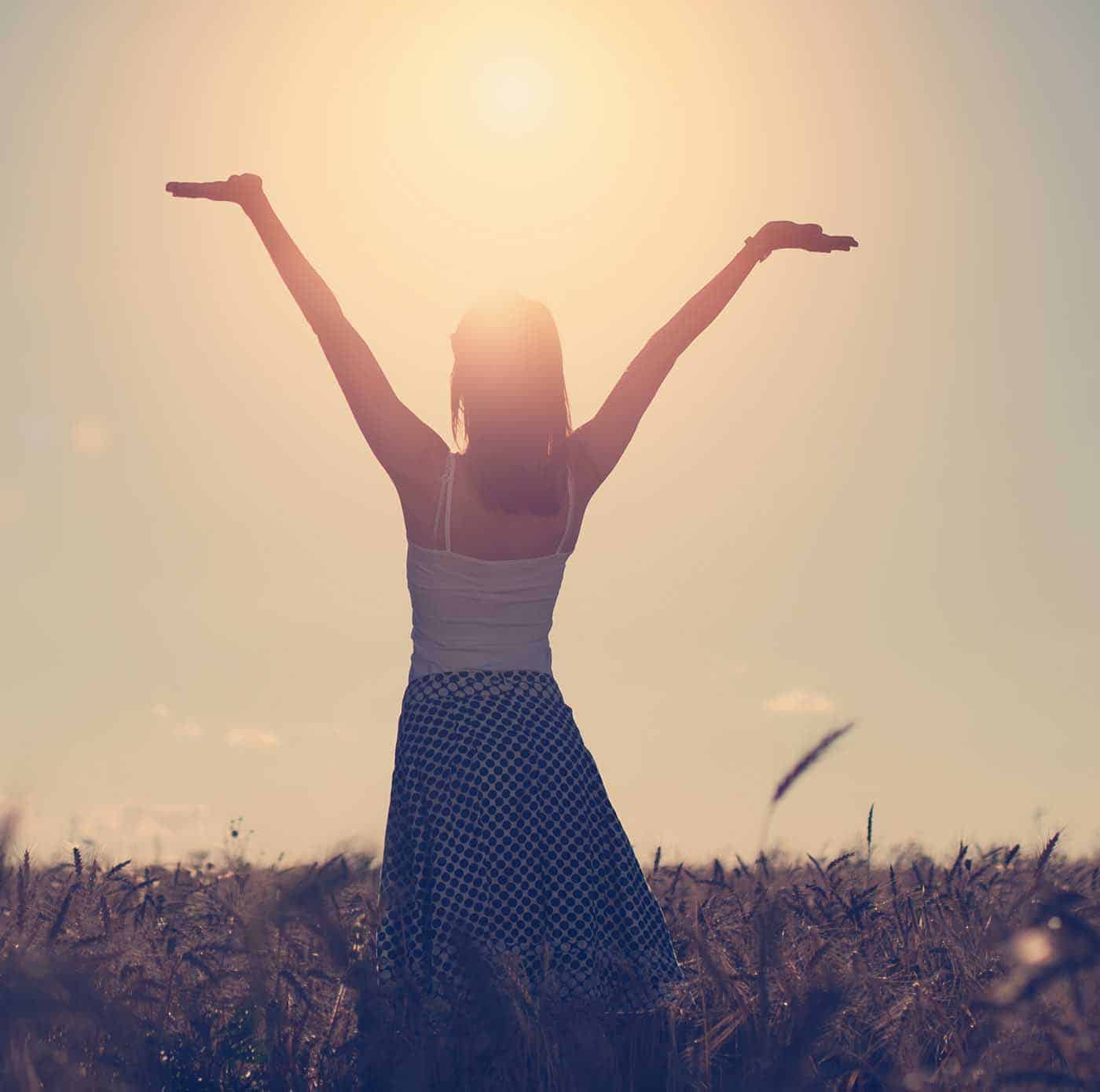 Vital substances
Vital substances (macro- and micronutrients) include compounds such as vitamins, trace elements, minerals, amino and fatty acids, which play an essential role for our immune system and numerous metabolic processes in our body.
If these are present in sufficient concentrations, they are said to have a disease-preventing effect. With a few exceptions, our body cannot produce vital substances itself, which is why we have to consume them in the appropriate quantities through our food. With vital substances, a distinction is made between compounds that the body can store and those that must be supplied daily. For example, magnesium and calcium can be stored very well, whereas water-soluble vitamins have to be supplied regularly, as they are excreted again relatively quickly through the urine.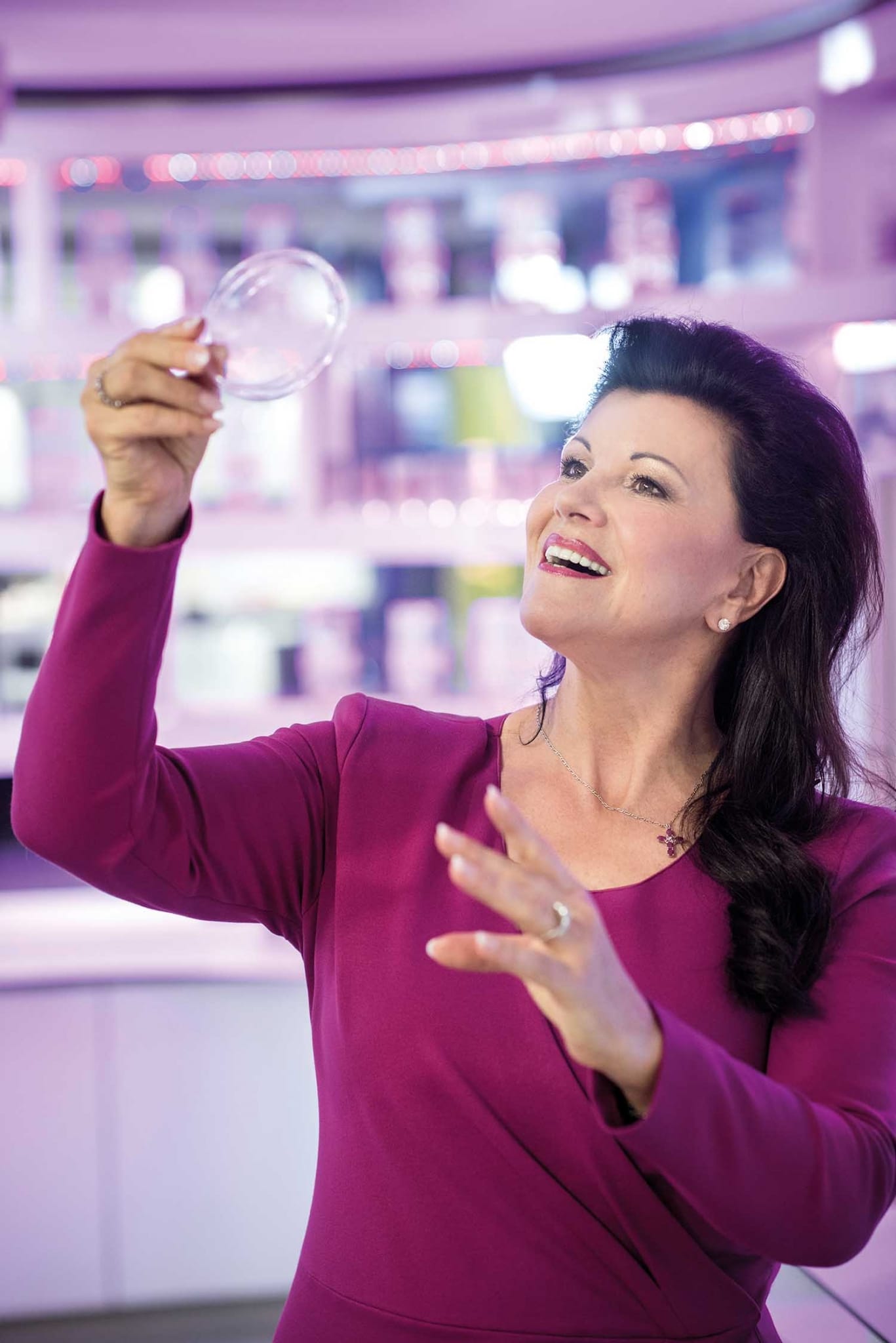 If the diet is too one-sided, deficiencies and consequently health problems can develop. The effects of a vital substance deficiency range from reduced performance, psychological changes / burnout, accelerated ageing processes to chronic ailments, diseases of civilisation and cancer.
An increased need for vital substances can be caused by the consumption of stimulants, lack of sleep, stress, competitive sports or can also occur during pregnancy and breastfeeding. This increased need can usually no longer be covered by the usual food, but only by taking additional food supplements. Nowadays, vital substance preparations are used specifically against a variety of diseases. The field of so-called orthomolecular medicine is investigating the therapeutic effects of these nutrients more and more closely.
More about our quality criteria .tg-search{font-size:14px;font-weight:600}.tg-txt .tg-search::-webkit-input-placeholder{font-size:14px}.tg-txt .tg-search::-moz-placeholder{font-size:14px}.tg-txt .tg-search:-ms-input-placeholder{font-size:14px}.tg-txt .tg-icon-left-arrow:before{content:"\e604";font-size:32px;font-weight:100}.tg-txt .tg-icon-right-arrow:before{content:"\e602";font-size:32px;font-weight:100}.tg-txt .tg-icon-dropdown-open:before,.tg-txt .tg-icon-sorter-down:before{content:"\e60a"}.tg-txt .tg-icon-sorter-up:before{content:"\e609"}.tg-txt .tg-search-clear:before{content:"\e611";font-weight:300}.tg-txt .tg-search-icon:before{content:"\e62e";font-size:16px;font-weight:600}#grid-523 .tg-nav-color,#grid-523 .tg-search-icon:hover:before,#grid-523 .tg-search-icon:hover input,#grid-523 .tg-disabled:hover .tg-icon-left-arrow,#grid-523 .tg-disabled:hover .tg-icon-right-arrow,#grid-523 .tg-dropdown-title.tg-nav-color:hover{color:#999999}#grid-523 input.tg-search:hover{color:#999999 !important}#grid-523 input.tg-search::-webkit-input-placeholder{color:#999999}#grid-523 input.tg-search::-moz-placeholder{color:#999999;opacity:1}#grid-523 input.tg-search:-ms-input-placeholder{color:#999999}.grid-523 .tg-dropdown-item{color:#777777;background:#ffffff}.grid-523 .tg-filter-active,.grid-523 .tg-dropdown-item:hover{color:#444444;background:#f5f6fa}#grid-523 .tg-slider-bullets li.tg-active-item span{background:#59585b}#grid-523 .tg-slider-bullets li span{background:#DDDDDD}.tg-wso-news-cobble a:not([class*="tg-element-"]),.tg-wso-news-cobble a:not([class*="tg-element-"]):active,.tg-wso-news-cobble a:not([class*="tg-element-"]):focus,.tg-wso-news-cobble [class*="tg-element-"] *:not(del){margin:0;padding:0;color:inherit !important;text-align:inherit;font-size:inherit;font-style:inherit;line-height:inherit;font-weight:inherit;text-transform:inherit;text-decoration:inherit;-webkit-box-shadow:none;box-shadow:none;border:none}.tg-wso-news-cobble [class*="tg-element-"],.tg-wso-news-cobble .tg-item-overlay,.tg-wso-news-cobble .tg-center-holder,.tg-wso-news-cobble .tg-center-inner > *{vertical-align:middle}.tg-wso-news-cobble .tg-item-overlay{background-color:rgba(183,26,93,0.8) !important;position:absolute;display:block;top:0;left:0;bottom:0;right:0;opacity:0;visibility:hidden;-webkit-transition:all 400ms ease !important;-moz-transition:all 400ms ease !important;-ms-transition:all 400ms ease !important;transition:all 400ms ease !important}.tg-wso-news-cobble:not(.tg-force-play):not(.tg-is-playing):hover .tg-item-overlay{opacity:1;visibility:visible}.tg-wso-news-cobble:not(.tg-force-play):not(.tg-is-playing) .tg-item-media-inner > *{-webkit-transition:all 700ms ease;-moz-transition:all 700ms ease;-ms-transition:all 700ms ease;transition:all 700ms ease;-webkit-transform:perspective(500px)scale3d(1.1,1.1,1);-moz-transform:perspective(500px)scale3d(1.1,1.1,1);-ms-transform:perspective(500px)scale3d(1.1,1.1,1);transform:perspective(500px)scale3d(1.1,1.1,1)}.tg-wso-news-cobble:not(.tg-force-play):not(.tg-is-playing):hover .tg-item-media-inner > *{-webkit-transform:perspective(500px)scale3d(1,1,1);-moz-transform:perspective(500px)scale3d(1,1,1);-ms-transform:perspective(500px)scale3d(1,1,1);transform:perspective(500px)scale3d(1,1,1)}.tg-wso-news-cobble .tg-element-1{position:relative;font-size:20px;line-height:26px;font-weight:200 !important;text-align:center;display:block;margin:25px 28px 0;-webkit-transition:all 250ms ease;-moz-transition:all 250ms ease;-ms-transition:all 250ms ease;transition:all 250ms ease;-webkit-transform:translate3d(0%,15%,0px);-moz-transform:translate3d(0%,15%,0px);-ms-transform:translate3d(0%,15%,0px);transform:translate3d(0%,15%,0px)}.tg-wso-news-cobble:hover .tg-element-1{-webkit-transform:translate3d(0,0,0);-moz-transform:translate3d(0,0,0);-ms-transform:translate3d(0,0,0);transform:translate3d(0,0,0)}.tg-wso-news-cobble .tg-element-3{position:relative;font-size:20px;line-height:26px;font-weight:600;text-align:center;display:block;margin:25px 28px 0;opacity:0;visibility:hidden;-webkit-transition:all 250ms ease;-moz-transition:all 250ms ease;-ms-transition:all 250ms ease;transition:all 250ms ease;-webkit-transform:translate3d(0%,15%,0px);-moz-transform:translate3d(0%,15%,0px);-ms-transform:translate3d(0%,15%,0px);transform:translate3d(0%,15%,0px)}.tg-wso-news-cobble:hover .tg-element-3{opacity:1;visibility:visible;-webkit-transform:translate3d(0,0,0);-moz-transform:translate3d(0,0,0);-ms-transform:translate3d(0,0,0);transform:translate3d(0,0,0)}.tg-wso-news-cobble .tg-element-2{position:relative;font-size:20px;line-height:26px;font-weight:600;text-align:right;display:block;margin:25px 28px 0;opacity:1;visibility:visible;-webkit-transition:all 250ms ease;-moz-transition:all 250ms ease;-ms-transition:all 250ms ease;transition:all 250ms ease;-webkit-transform:translate3d(0%,15%,0px);-moz-transform:translate3d(0%,15%,0px);-ms-transform:translate3d(0%,15%,0px);transform:translate3d(0%,15%,0px)}.tg-wso-news-cobble:hover .tg-element-2{opacity:0;visibility:hidden;-webkit-transform:translate3d(0,0,0);-moz-transform:translate3d(0,0,0);-ms-transform:translate3d(0,0,0);transform:translate3d(0,0,0)}.tg-item .tg-dark div,.tg-item .tg-dark h1,.tg-item .tg-dark h1 a,.tg-item .tg-dark h2,.tg-item .tg-dark h2 a,.tg-item .tg-dark h3,.tg-item .tg-dark h3 a,.tg-item .tg-dark h4,.tg-item .tg-dark h4 a,.tg-item .tg-dark h5,.tg-item .tg-dark h5 a,.tg-item .tg-dark h6,.tg-item .tg-dark h6 a,.tg-item .tg-dark a,.tg-item .tg-dark a.tg-link-url,.tg-item .tg-dark i,.tg-item .tg-dark .tg-media-button,.tg-item .tg-dark .tg-item-price span{color:#444444;fill:#444444;stroke:#444444;border-color:#444444}.tg-item .tg-dark p,.tg-item .tg-dark ol,.tg-item .tg-dark ul,.tg-item .tg-dark li{color:#777777;fill:#777777;stroke:#777777;border-color:#777777}.tg-item .tg-dark span,.tg-item .tg-dark .no-liked .to-heart-icon path,.tg-item .tg-dark .empty-heart .to-heart-icon path,.tg-item .tg-dark .tg-item-comment i,.tg-item .tg-dark .tg-item-price del span{color:#999999;fill:#999999;stroke:#999999;border-color:#999999}.tg-item .tg-light div,.tg-item .tg-light h1,.tg-item .tg-light h1 a,.tg-item .tg-light h2,.tg-item .tg-light h2 a,.tg-item .tg-light h3,.tg-item .tg-light h3 a,.tg-item .tg-light h4,.tg-item .tg-light h4 a,.tg-item .tg-light h5,.tg-item .tg-light h5 a,.tg-item .tg-light h6,.tg-item .tg-light h6 a,.tg-item .tg-light a,.tg-item .tg-light a.tg-link-url,.tg-item .tg-light i,.tg-item .tg-light .tg-media-button,.tg-item .tg-light .tg-item-price span{color:#ffffff;fill:#ffffff;stroke:#ffffff;border-color:#ffffff}.tg-item .tg-light p,.tg-item .tg-light ol,.tg-item .tg-light ul,.tg-item .tg-light li{color:#f6f6f6;fill:#f6f6f6;stroke:#f6f6f6;border-color:#f6f6f6}.tg-item .tg-light span,.tg-item .tg-light .no-liked .to-heart-icon path,.tg-item .tg-light .empty-heart .to-heart-icon path,.tg-item .tg-light .tg-item-comment i,.tg-item .tg-light .tg-item-price del span{color:#f5f5f5;fill:#f5f5f5;stroke:#f5f5f5;border-color:#f5f5f5}#grid-523 .tg-item-content-holder{background-color:#ffffff}#grid-523 .tg-item-overlay{background-color:rgba(22,22,22,0.65)}