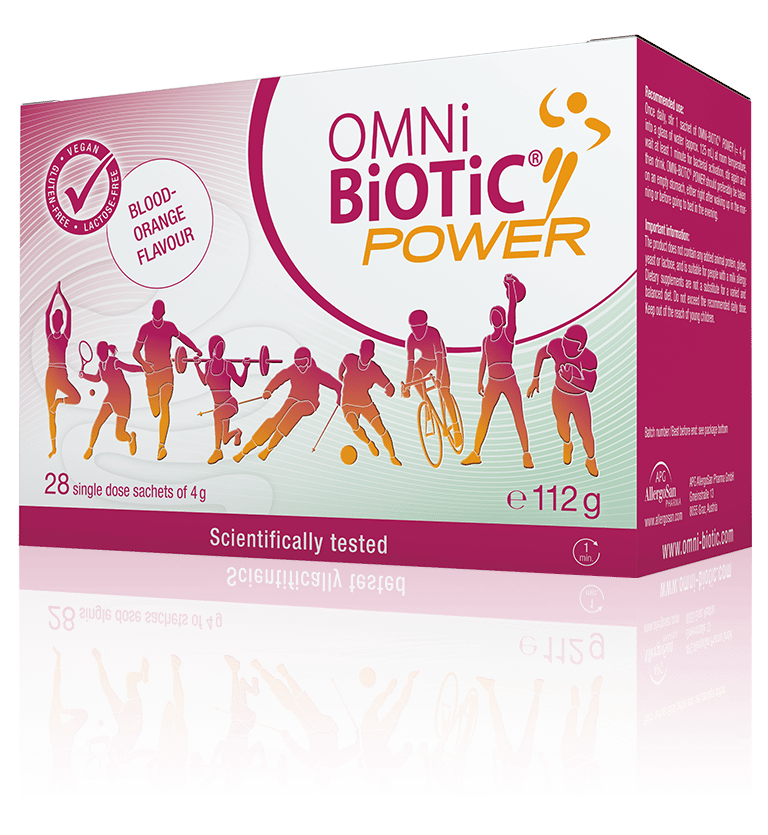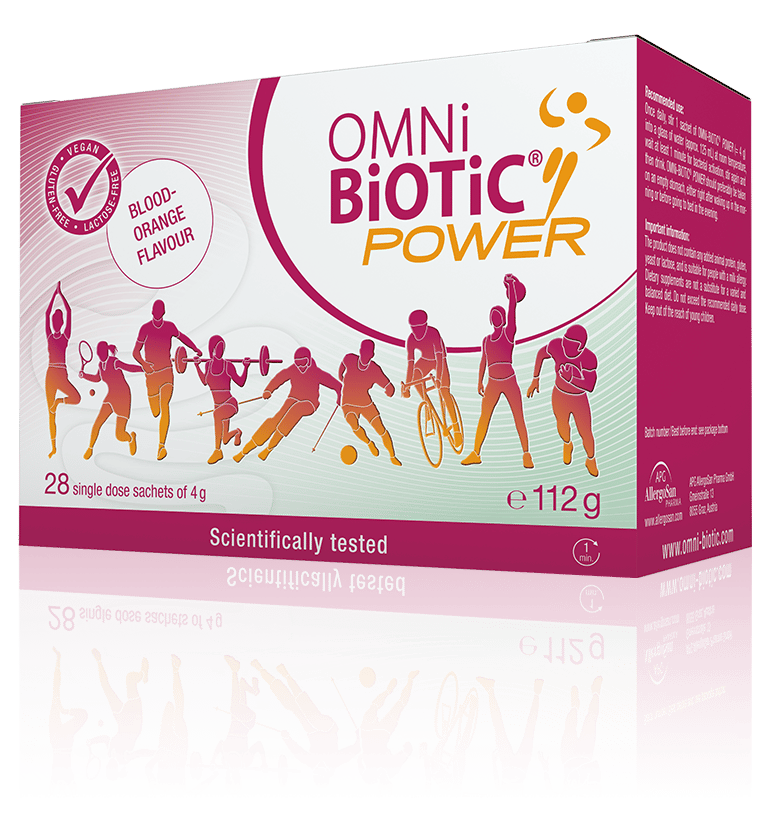 OMNi-BiOTiC® POWER
More power for when it counts!
Constant overexertion – during exercise and at work – can cause indigestion, a higher susceptibility towards infections, and fatigue in many people. But what causes this intestinal chaos? Extreme exertion reduces blood flow to the digestive tract – sometimes by up to 80%! This cuts down the healthy intestinal flora, which is essential for providing us with energy.
Information
Function
Recommended use
Composition
Nutritional information
Package size
Online Shop
Information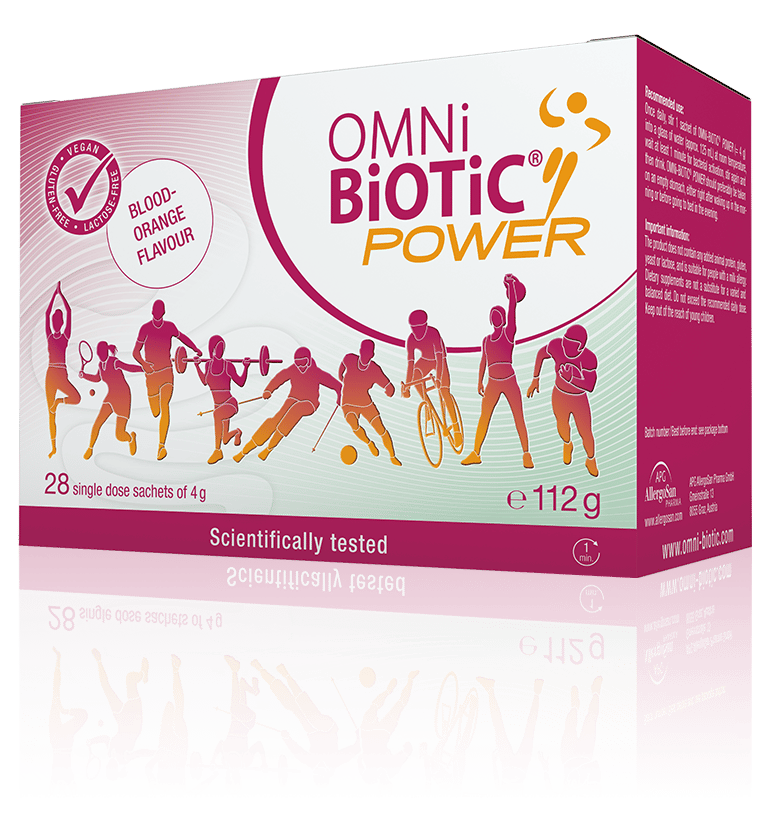 When we are under extreme strain, it is imperative that we supply our intestines with the right bacteria, like the ones in OMNi-BiOTiC® POWER.
OMNi-BiOTiC® POWER also contains added organic and easily absorbable magnesium (magnesium citrate):
This mineral is particularly important for physically active people since it contributes to normal muscle function and reduces tiredness and fatigue.
So, when the going gets tough, take OMNi-BiOTiC® POWER once daily – to really get going!
Function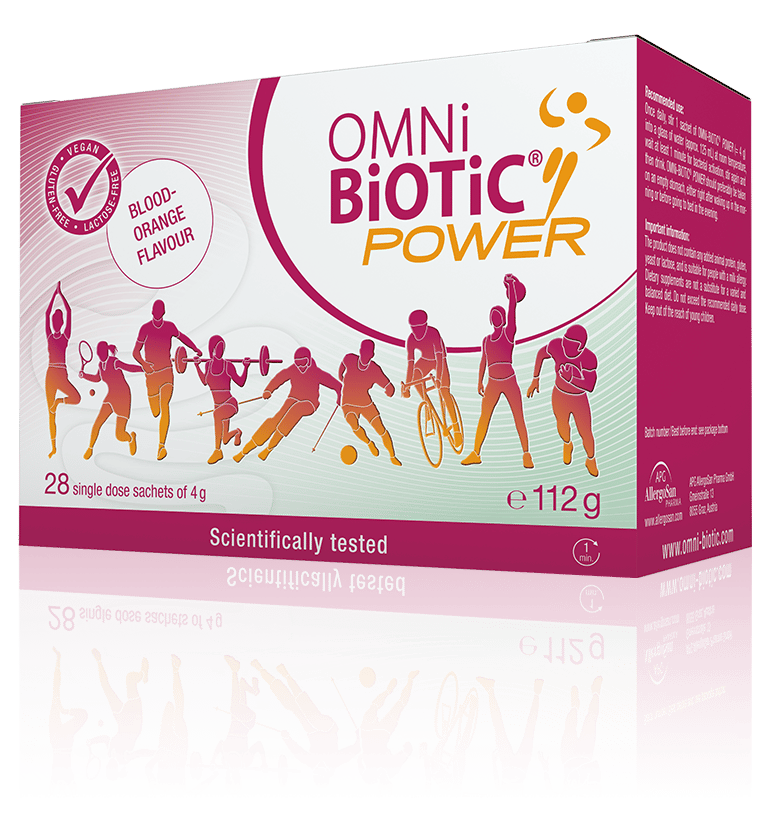 For the dietary treatment of chronically inflammatory changes in intestinal mucosa caused by high exertion. OMNi-BiOTiC® POWER contains a multi-species combination of bacteria, with the following proven effects:
Improved barrier function of the intestinal mucosa
Fewer gaps in the "tight junctions"
Reduced production of pro-inflammatory immunoglobulins
Antioxidant properties
Like all OMNi-BiOTiC® products, OMNi-BiOTiC® POWER also includes a specially designed matrix: Selected enzymes, fibres and minerals are added to increase the activity and ability to multiply of the bacteria. This increases bacterial stability and improves resistance against gastric acid.
Recommended use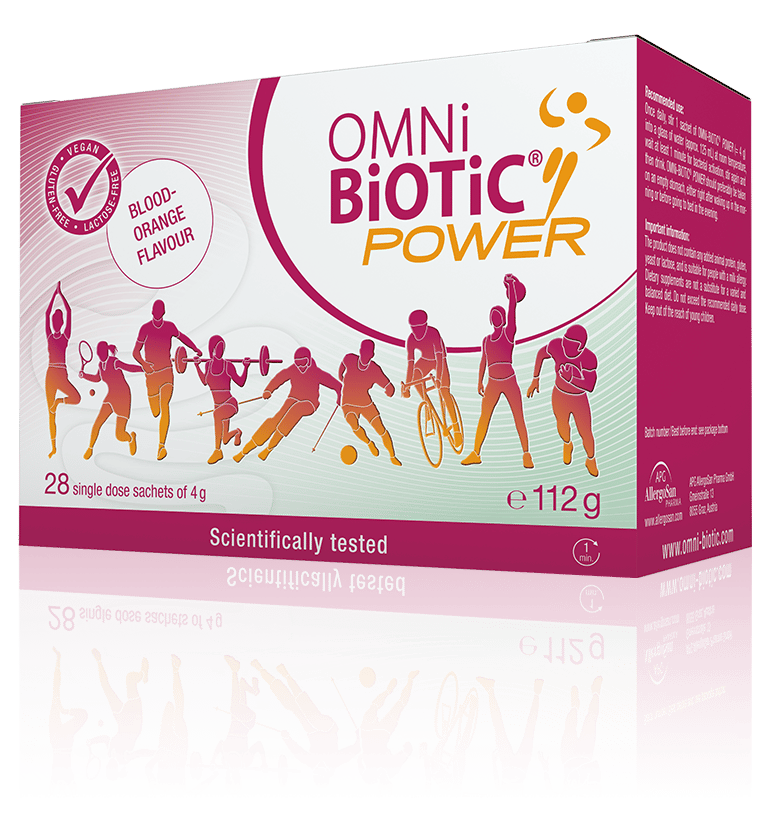 Once daily, stir 1 sachet of OMNi-BiOTiC® POWER (= 4 g) into a glass of water (approx. 125 mL) at room temperature, wait at least 1 minute for bacterial activation, stir again and then drink.
OMNi-BiOTiC® POWER should preferably be taken on an empty stomach, either right after waking up in the morning or before going to bed in the evening.
Composition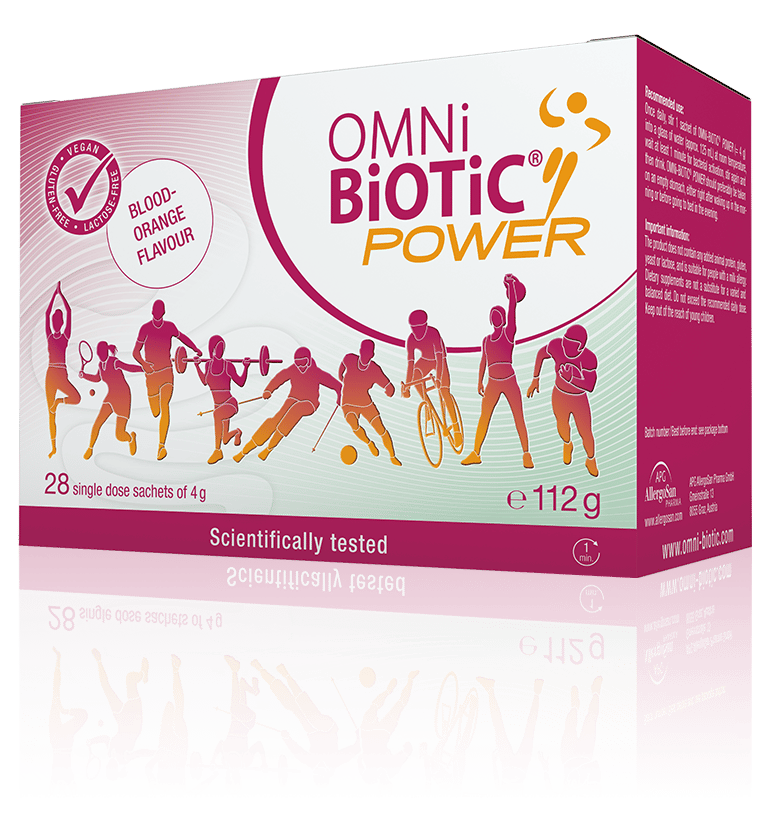 Ingredients
Corn dextrin, magnesium citrate, corn starch, vegetable protein, potassium chloride, blood orange aroma, bacterial strains, magnesium sulphate, manganese sulphate
* 6 bacterial strains with a minimum of10 billion organisms per single dose (= 4 g):
Enterococcus faecium W54
Lactobacillus acidophilus W22
Lactobacillus brevis W63
Lactococcus lactis W58
Bifidobacterium bifidum W23
Bifidobacterium lactis W51
These scientifically tested bacteria are guaranteed to maintain their viability and ability to replicate until the best before date.
Important information
The product does not contain any added animal protein, gluten, yeast or lactose and is suitable for people with a milk allergy. Dietary supplements are not a substitute for a varied and balanced diet. Do not exceed the recommended daily dose. Keep out of reach of young children.
Nutritional information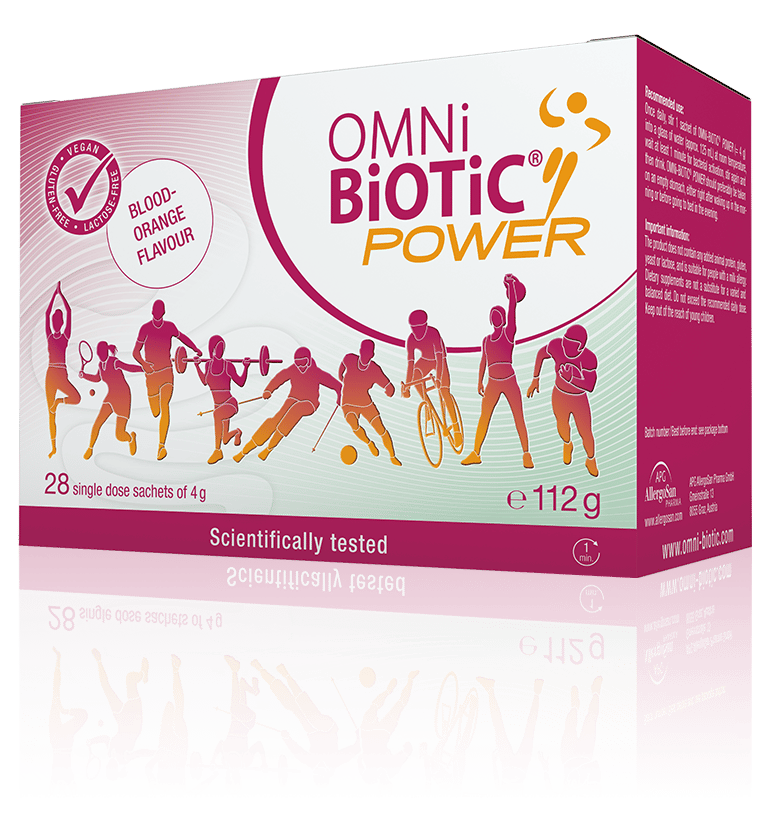 per 4 g (= single dose)
per 100 g
Energy
17.24 kJ
4.08 kcal
431 kJ
102 kcal
Fat
0.02 g
0.50 g
of which saturates
< 0.01 g
0.06 g
Carbohydrates
0.70 g
17.54 g
of which sugars
0.05 g
1.36 g
Protein
0.18 g
4.59 g

Salt

<0.01 g
0.22 g
Package size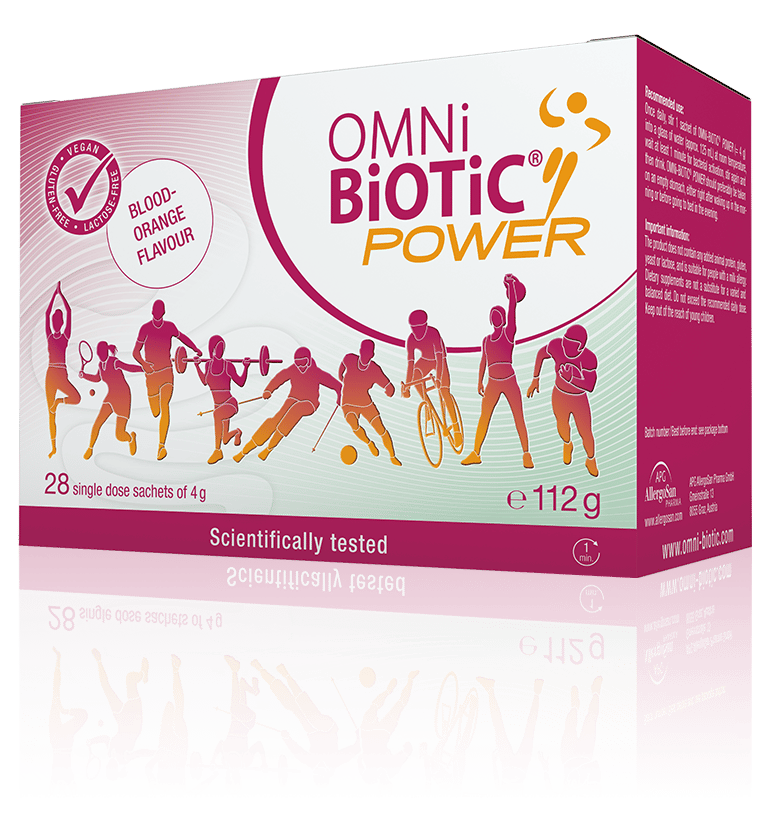 28 sachets each 4 g
Dietary supplement
With 6 highly active bacterial strains which can be found naturally within the human intestine. The bacteria's viability and ability to reproduce will be guaranteed until at least the expiration date.